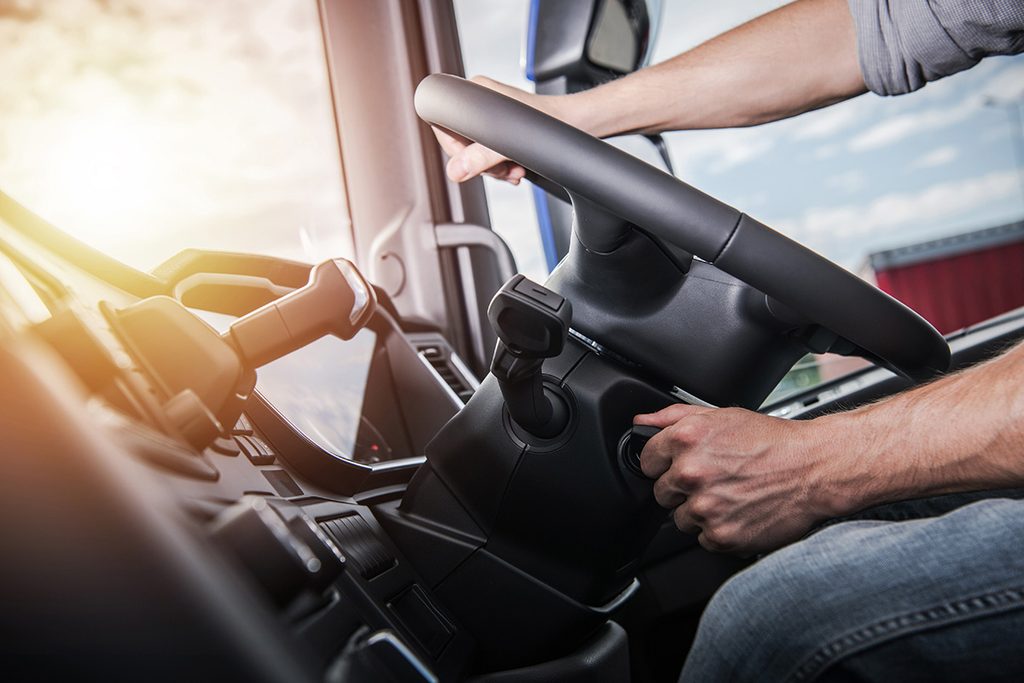 Insurance costs in the haulage industry seem to be going only one way – and that's upwards. Fleet managers are increasingly looking for ways to minimise these increases and, where possible, to reduce them. One sure-fire way for you to achieve this is by installing an effective Vehicle Camera System, one that protects your drivers, other road users, pedestrians, and not forgetting the loads being transported.
Vehicle CCTV systems reduce insurance premiums
There's no doubt that Vehicle Camera Systems improve safety for all road users. They also go a long way to minimising vehicle insurance premiums. If you can reduce the number and value of insurance claims you make for your vehicle fleet, you'll be taking a big step towards lowering your insurance premiums.
The impact of installing a vehicle CCTV system can be almost instant. From the moment of installation:
Your drivers will be aware that their driving behaviours are being monitored and will take extra care over how they drive. This will
Cut down the chances of accidents
Improve tyre wear
Reduce fuel and all-round vehicle maintenance costs
In the event of an incident, your Vehicle Camera System will act as an 'independent witness' – especially useful when no pedestrians or third-party witnesses were present to give evidence. This means that you'll be able to quickly, easily, and cheaply resolve disputed or split-liability claims. You'll be sure that you'll only pay for your fair share of the costs.
Where the incident involves a deliberate and criminal 'crash-for-cash' accident, you'll be able to easily establish the innocence of your driver, protecting them from potential criminal prosecution.
How quickly does vehicle camera installation reduce fleet insurance?
Generally speaking, insurers are reluctant to reduce their vehicle insurance premiums until they have evidence of fewer or lower claims. However, the decision to invest in a Vehicle Camera System will almost certainly improve your insurers' perception of a fleet risk. You'll be viewed as proactively reducing accident risk, and they may well offer you a reduced premium. There have also been cases where fleet insurers, acknowledging the value of Vehicle Camera Systems, might offer funding towards their installation.
By how much might vehicle insurers reduce premiums?
Recent figures suggest that, if you have a fleet of 50 vehicles, you might expect to see a reduction of over 55% in the number of claims. This can mean savings of as much as 60%, amounting to cost savings running into six figures. The end result? You can expect a reduction in your insurance premiums of 20% or more. This means that a typical Vehicle Camera System can pay for itself 3.5 times in its first year of operation.
Better protection and security for loads in transit
When you install a Vehicle Camera System with a multi-camera solution option, you can choose to place cameras within the HGV trailer itself. This has the benefit of protecting not just the vehicle itself but also the goods they're transporting. This is particularly relevant when your vehicles are crossing international borders, where you have a heightened risk of unauthorised access or other security breaches.
Theft isn't the only challenge. Following unauthorised access, goods can become spoiled and unsaleable, resulting in companies having to destroy millions of pounds of stock. Providing the police with high-quality video evidence will help considerably in support of your insurance claims.
The new RoadView camera – improving fleet safety
Addsecure's leading vehicle camera system reduces the risk of accidents and will make a vital contribution towards reducing insurance costs for your vehicle fleet. The AddSecure RoadView Driver Coaching module enables you to review, comment and debrief your drivers on their incident footage. You'll be able to identify dangerous driving practices, such as harsh braking, acceleration, cornering and speeding, with detailed accelerometer and speeding reports.
The incident footage provides you with instant feedback, showing exactly where improvements in driver behaviour should be made. You'll be able to introduce and implement an effective driver safety programme with personalised driver feedback and retraining.
Click here to get your FREE demo today!
As Europe's leading provider of cloud-based video telematics, we are constantly pushing innovative boundaries.
Protect your fleet against false claims. Decrease incident rates and improve driver behaviours with our integrated Vehicle Camera Systems.