Protect your fleet with AddSecure RoadView dashcam
The industry's leading video telematics solution, from just £10 per month.
Reduce accidents, minimise claims and protect your fleet
Help to mitigate your fleet's risk with AddSecure's leading all-in-one video telematics solution, RoadView. AddSecure's RoadView dashcam is designed to provide accurate video evidence and detailed driver behaviour data of every incident, AddSecure Roadview ensures you get the full picture before, during and after any event.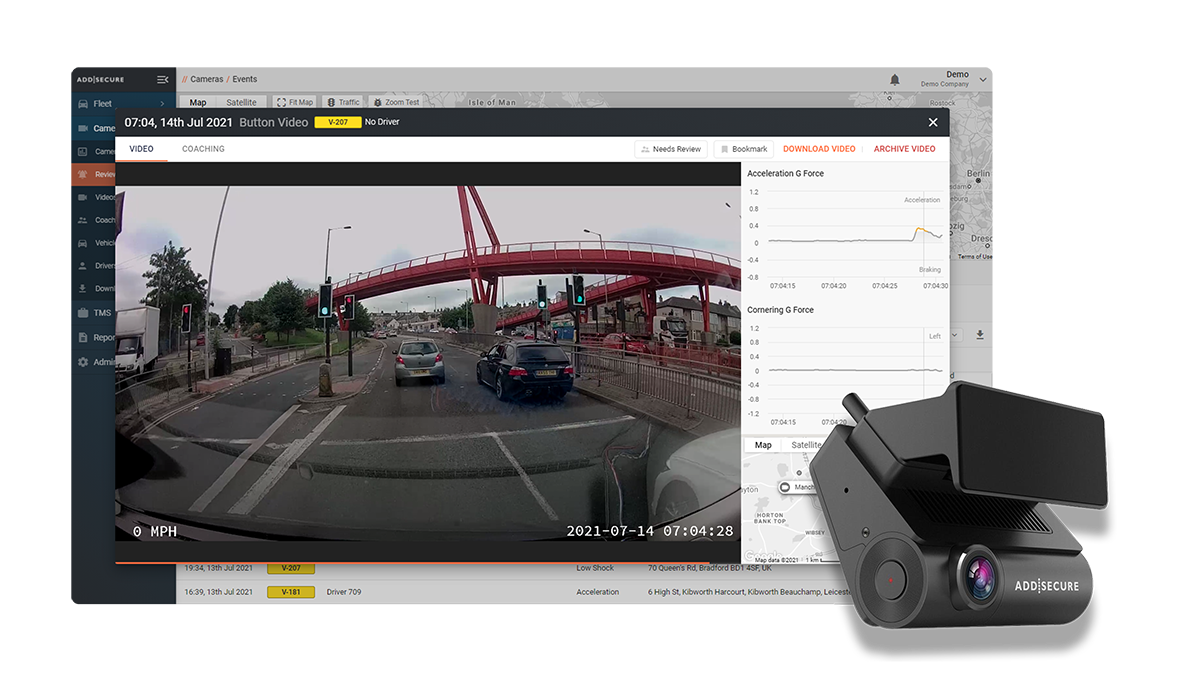 How video telematics helps

Defence Against False Claims
Exonerate your drivers against false claims with undisputable, HD quality video footage.

Insurance Savings
Benefit from reduced insurance premiums with FNOL and reduce accident rates.

Enhanced Fleet Safety
Effectively identify areas for improvement and achieve greater fleet safety.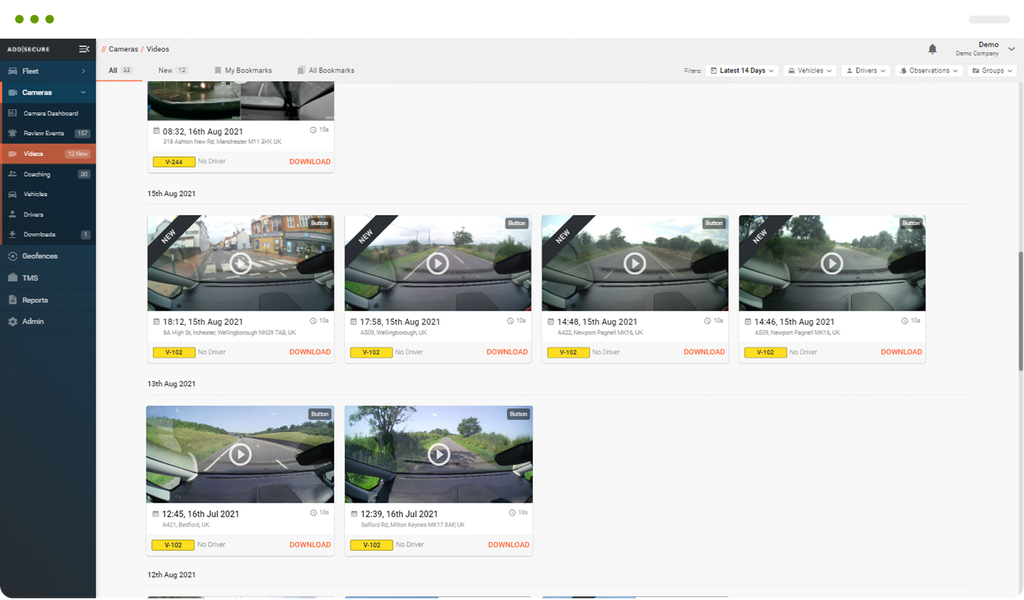 With AddSecure RoadView, all vehicle footage, location and driver performance data are fully accessible via one, simple-to-use, web-based platform.
Thanks to our market-leading on-board 4G cloud-based technology, footage and data of detected incidents are instantly sent to the RoadView telematics platform, and are available to view, analyse, and download immediately.
The industry's leading video telematics solution - from only £10/month
Discover the many benefits of an integrated vehicle camera system. Get in touch with the team to request your free demo today.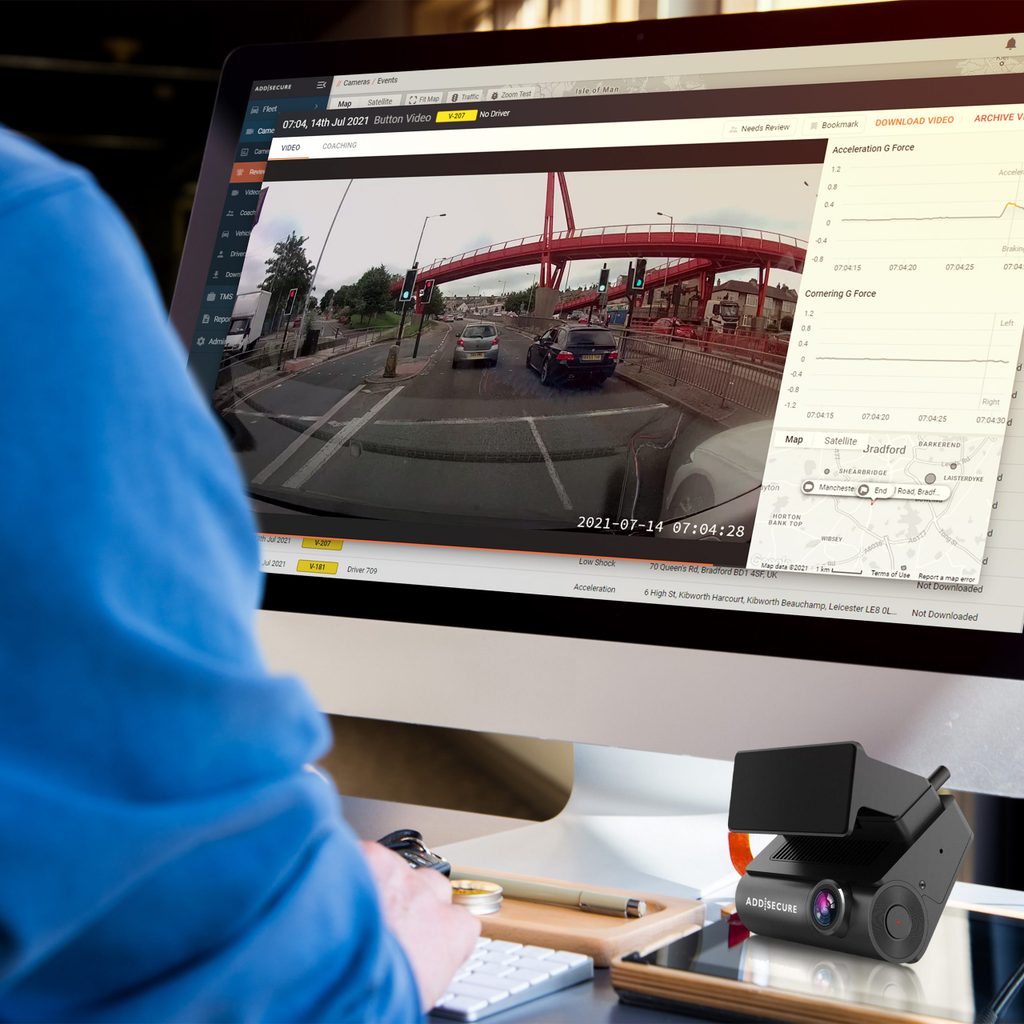 Protect your drivers and your business against false claims
Exonerate your drivers from false claims and avoid hefty insurance payouts with undisputable video evidence of any incident.
Defend your drivers against false claims and accusations.

No more paying out for 50/50 claims.

Protect your brand and your reputation.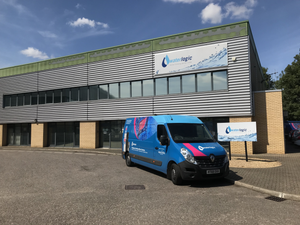 "Since implementing the AddSecure RoadView video telematics solution we have successfully managed to reduce our accident rate by over 50%, at times reaching 70%, all due to driver accountability."
Lee Shropshire, Transport Manager, Waterlogic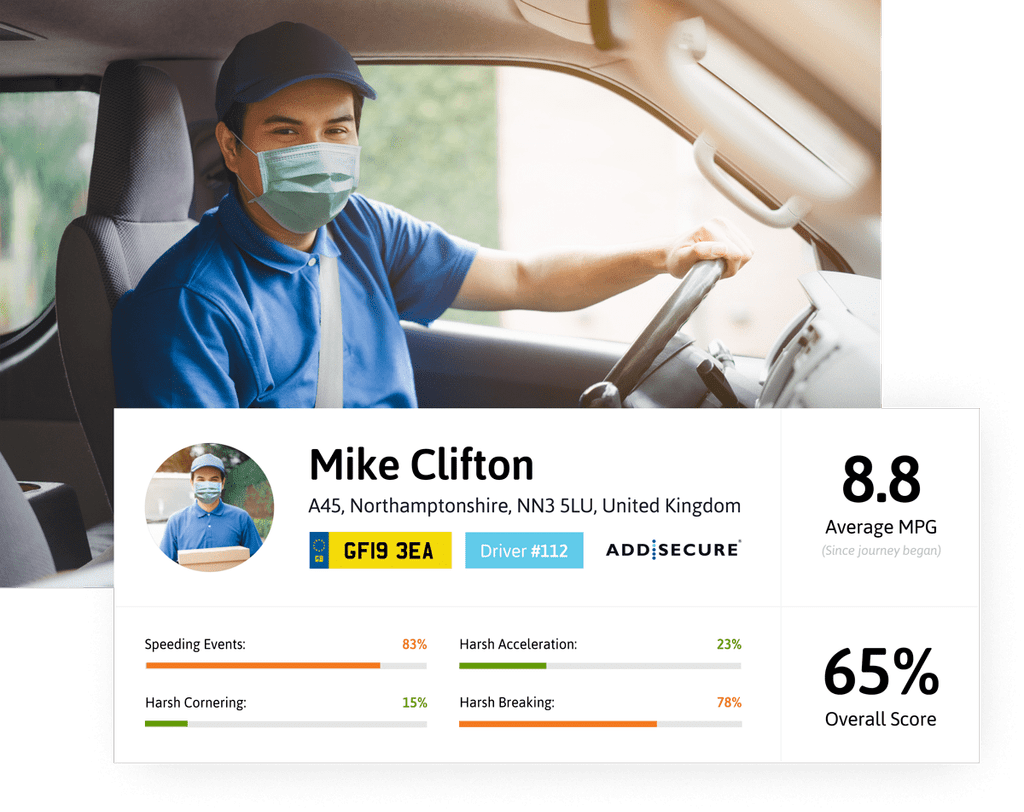 Improve fleet safety with tailored driver coaching
Help your drivers to stay safe on the road with the RoadView Driver Coaching module, allowing you to review, comment and debrief your drivers on their incident footage. Detect dangerous driving habits, such as harsh braking, acceleration, cornering and speeding with detailed accelerometer and speeding reports. Use event footage to provide post incident feedback showing exactly where improvements need to be made. And implement an effective driver safety programme with personalised driver feedback and retraining.
What is Driver Perfomance?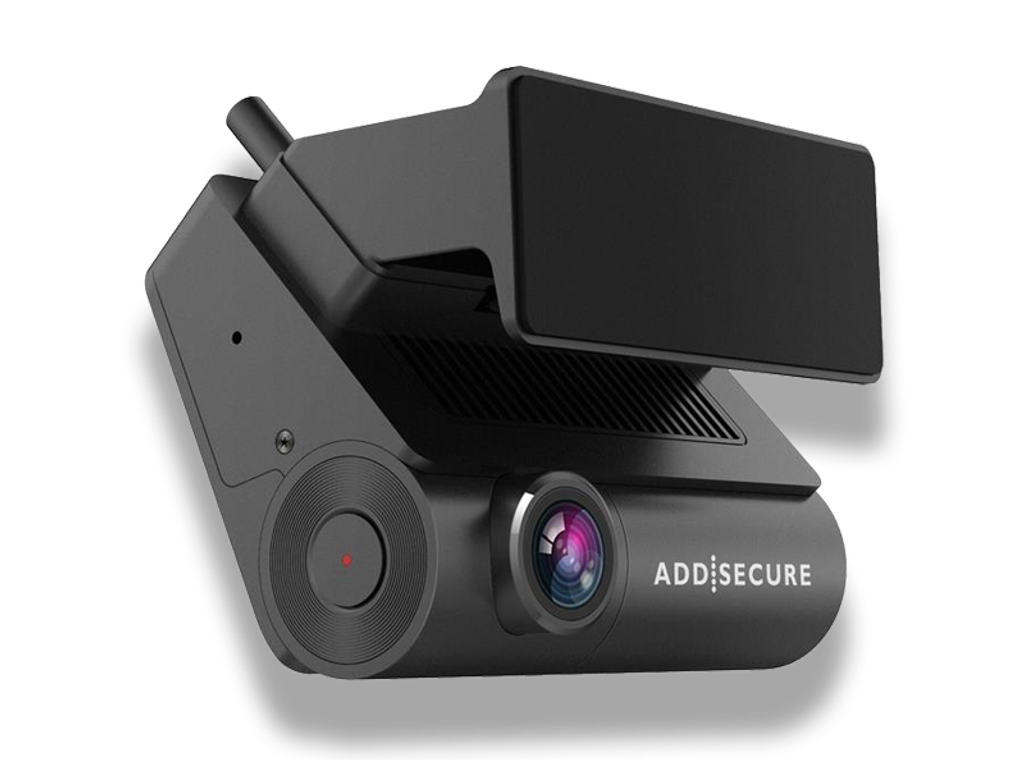 AddSecure RoadView features
150° view of the road ahead

HD 1080p resolution

4G connectivity for remote footage download

Access footage & data for up to 1 year on the RoadView platform
View Brochure