AddSecure Group AB, Corporate Identity No. 559210-7402, or the AddSecure Group AB's subsidiary with which you have a customer relationship (listed below), is the personal data controller for your personal data. We respect and safeguard your privacy, and we want you to feel safe when we process your personal data. All our personal data processing is in accordance with applicable legislation, including the General Data Protection Regulation (2016/679) ("GDPR") and other applicable national data protection laws.
Privacy policy
AddSecure Privacy Policy – English (master version)
AddSecure Integritetspolicy – Swedish (translation)
Personvernerklæring for AddSecure – Norwegian (translation)
AddSecuren Tietosuojakäytäntö – Finnish (translation)
Politique de confidentialité d'AddSecure – French (translation)
AddSecure Privacybeleid – Dutch (translation)
AddSecure Datenschutzrichtlinie – German (translation)
AddSecure Privatlivspolitik – Danish (translation)
Polityka prywatności firmy AddSecure – Polish (translation)
Política de privacidad AddSecure – Español (Traducción Española)
The Privacy Policy applies to AddSecure Group AB and its subsidiary companies, as applicable, that are listed in the below.

AddSecure AB, SE5565272001
AddSecure Acquisitions Holdings Sweden AB , SE5590624275
AddSecure AS, NO976145178
AddSecure Bidco AB (1/2023 AddSecure Group services AB), SE5592119845
AddSecure Finland Holding OY, FI29508473
AddSecure GmbH (Navkonzept GmbH), DEHRB15295
AddSecure Group AB, SE5592107402
AddSecure Holdco Limited, UK12591006
AddSecure International AB (Asset transfer from AG), SE5567392732
AddSecure Investment I AB, SE5591489744
AddSecure Ltd, UK03593453
AddSecure Midco AB, SE5592119837
AddSecure Oy, FI28410722
AddSecure Smart Alarm SAS (ex Dualtech IT France SAS), FR852266725
AddSecure Smart Alarms AB, SE5565681185
AddSecure Smart Care Oy, FI30224697
AddSecure Smart Grids AB, SE5590442314
AddSecure Smart Rescue Nordic AB (fd Off Säkh), SE5569298341
AddSecure Smart Surveillance GmbH, DEHRB205926
AddSecure Smart Transport A/S, DK32466834
Addsecure Smart Transport AB, SE5566141205
AddSecure Smart Transport BV, NL24173657
Addsecure Smart Transport GmbH, DEHRB11374KI
AddSecure Smart Transport Norge AB, NO996792420
AddSecure Smart Transport NV, BE0442889330
AddSecure Smart Transport Oy, FI10901160
AddSecure Smart Transport S.L (Vehco ICT S.L), ES66801549
AddSecure Smart Transport SAS, FR421921875
AddSecure Smart Transport UK Ltd (Isotrak Limited), UK03769508
ADDSECURE SP. Z O.O (frameLOGIC Sp.Z.o.o.), PL0000186609
Alcolock GB Limited, UK05690015
Connexas Holdings Limited, UK08598266
Drivebox Sp.Z.o.o., PL0000668513
HT&KR Holdings Ltd, UK11149957
Hubio Fleet Ltd, UK05293374
International Security GmbH, DEHRB200058
International Site Control GmbH, DEHRB201595
Isotrak Inc, USC3614138
Isotrak Solutions Australia PTY Ltd, AU614272070
Isotrak Solutions Canada Ltd, CA0985609
LnF (TELEMATIQUE) SAS, FR824975296
Lost n Found AG, CH13040146730
Lost n Found GmbH, DEHRB204074
Lunds ProgramArkitekter AB, SE5563466431
Rainkine Thompson Australia PTY Ltd, AU133296358
Rainkine Thompson Ltd, UK04376098
Seven Eye Limited, UK04947597
Seven Telematics Limited, UK02541365
Seven Transcan Limited, UK05800101
Skynet Newco AS, NO923118977
Structured Systems Limited, UK01993323
Transcan Limited (UK), UK04759843
Vehco Communications SL (Spain), B86231099
Vehco ICT Groep B.V, NL24331869
Vehco IT Holding B.V , NL33269914
Verilocation Limited, UK03885568
Video Guard Denmark ApS, DK40699619
Cookies
We use cookies on our website to improve the quality of your browsing experience. A cookie is a text file that is stored on your computer or mobile device. The Cookie Policy explains the types of cookies we use, the information we collect using cookies, how that information is used and how to control your cookie preferences.
Personal Data Processor Agreement
As part of AddSecure's offering, various mobile app based services or web based services might be included. When AddSecure processes personal data on behalf of its customers, AddSecure becomes a Personal Data Processor. The responsibilities AddSecure has as the Personal Data Processor are regulated in a Personal Data Processor Agreement. The following Personal Data Processor Agreements are appendices to the main agreement as applicable.
Contact
If you have any questions regarding AddSecure's processing of personal data, please feel free to contact our data protection team at:
AddSecure Group AB
Telefonvägen 26
SE-126 26 Hägersten, Sweden
addsecure.com
[email protected]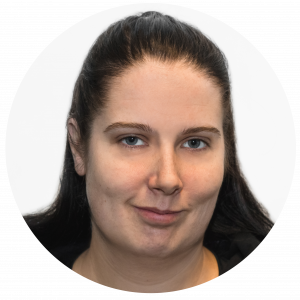 Kiki Lehto
Data Protection Officer, AddSecure
[email protected]