Transcan
Transcan is the industry's #1 refrigerated vehicle temperature monitoring solution.
Transcan is HACCP, BRC, GDP, WELMEC 7.2 and GAMP5 complaint.
Ensure your fleet and deliveries are fully compliant with the help of audit trails and temperature logs. Stay ahead of industry requirements and cliental demands with a start to finish Proof of Delivery system, giving you a full and detailed overview of your delivery journey.
Schedule temperature reports to go straight into your customers inbox upon delivery completion. Providing peace of mind and a strong line of communication that their temperature sensitive goods are unspoiled. Or alternatively, provide customers with an on-site print-out report from our market-leading data logger, the Transcan Advance.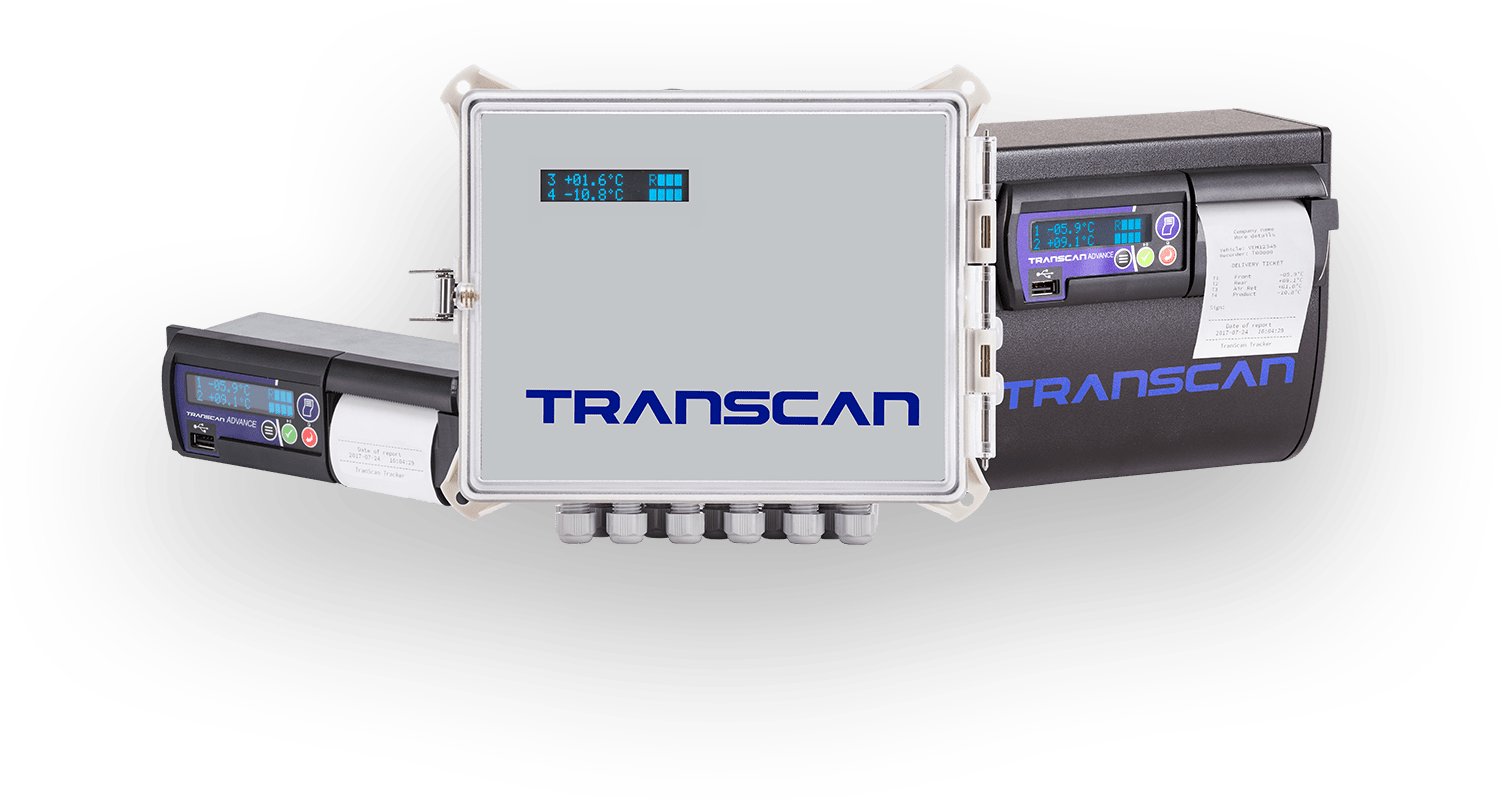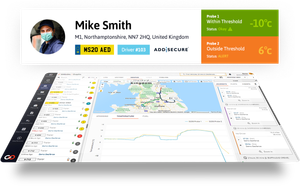 Protect your temperature sensitive goods with the #1 temperature monitoring solution
Track the temperature, vehicle GPS location and the vehicle status in real-time via Transcan, AddSecure's web-based telematics platform and user-friendly mobile app.
Schedule a demo!
Temperature monitoring for any type of fleet

Transcan Advance Cab
The Cab type to fit internally in the bulkhead of a refrigerated rigid or refrigerated van

Transcan Advance Rigid
The Rigid type to fit internally in radio (DIN) slot of a refrigerated rigid or refrigerated van

Transcan Advance Trailer
The Trailer type to fit externally on a refrigerated trailer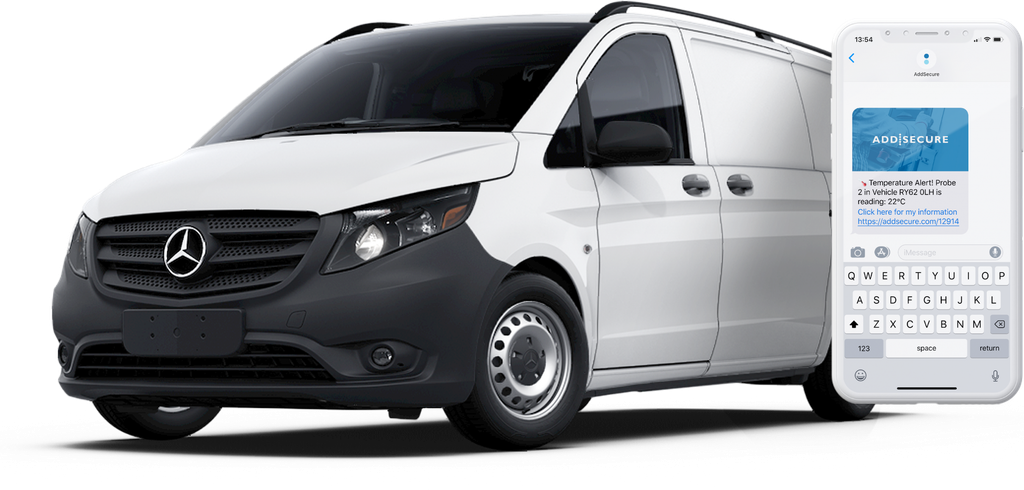 Physical printed numerical & graphical proof of temperature through delivery tickets, journey tickets and multi-day printouts.

Certifications – EN 12830 approved, Class 1 certified, EEC directive 92/1/EWG and UV Bau-und Betriebstechnik certified.

Multi-lingual operating languages – English, French, German, Spanish, Italian, Portuguese, Polish and Dutch.

Solid state memory – to store up to 2 years of temperature data when collected through 8 probes.

Enhanced blue on black OLED display to make it much easier to read the screen in any light conditions.

Clear visibility of out-of-range alarms through 8 temperature alarm sets.

Up to 8 switch inputs (e.g door, defrost, fridge power and user defined).

Noiseless, high speed thermal printing through single print button.

USB port to easily download temperature data onto any PC.

Up to 8 independent temperature sensor inputs.

Humidity sensor.
Industries we serve
Frozen and chilled food
Our EN12830, EN13485 and EN13486 approved temperature data loggers help ensure our customers comply with the Quick Frozen Food Stuffs Regulations 2007 and follow a HACCP based food safety management system.
Pharmaceutical logistics
As it is essential that pharmaceuticals maintain their efficacy during transport, our temperature data loggers play an important role in ensuring our customers comply with the MHRA's 2015 GDP guidelines.
Cold storage and cold rooms
Many world famous events regularly use Transcan data loggers along with vehicle tracking to monitor temperature critical deliveries and storage.
Livestock transportation
Our DEFRA (EC No1/2005) approved temperature data loggers ensure that livestock and equine hauliers keep animals at the correct temperature throughout their journey and stay on the right side of the law.