Cold Chain Fleet Management
Ensure your temperature-sensitive goods are maintained and delivered within the correct conditions with real-time temperature monitoring solution and alerting.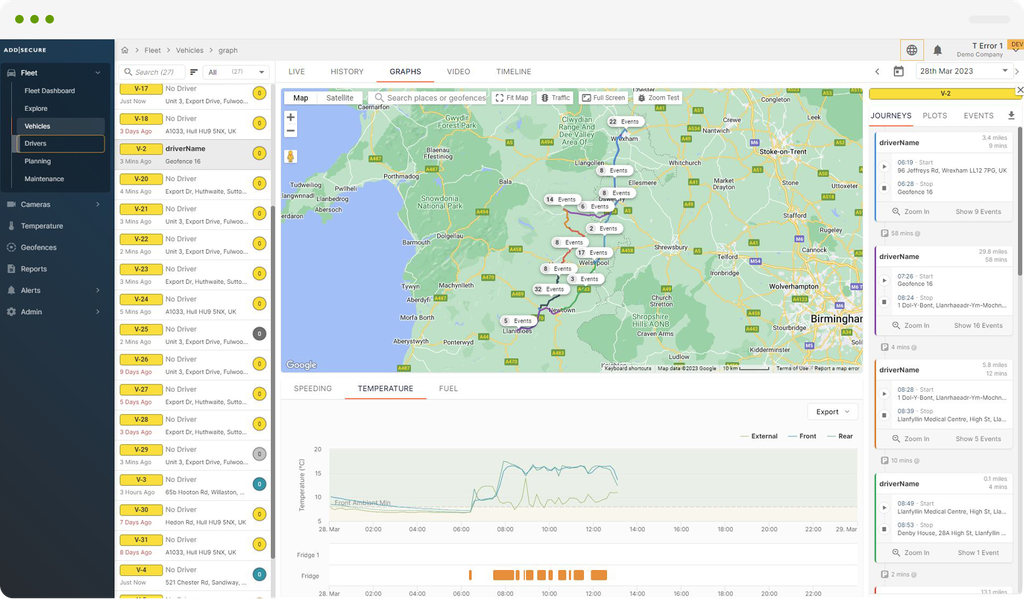 The key challenges for cold chain logistics companies
There are no stricter requirements in the transport sector than for the transport of perishable goods. Whether it be food, medicines or similar perishable goods, compliance with legal temperature requirements is essential. If the cold chain is interrupted, these goods are unusable and may no longer be placed on the market. However, the cost-efficient implementation of a temperature monitoring solution can ensure that companies can avoid maintain temperatures and deliver goods on time and in perfect condition. But with AddSecure's solutions for temperature monitoring, this problem is a thing of the past.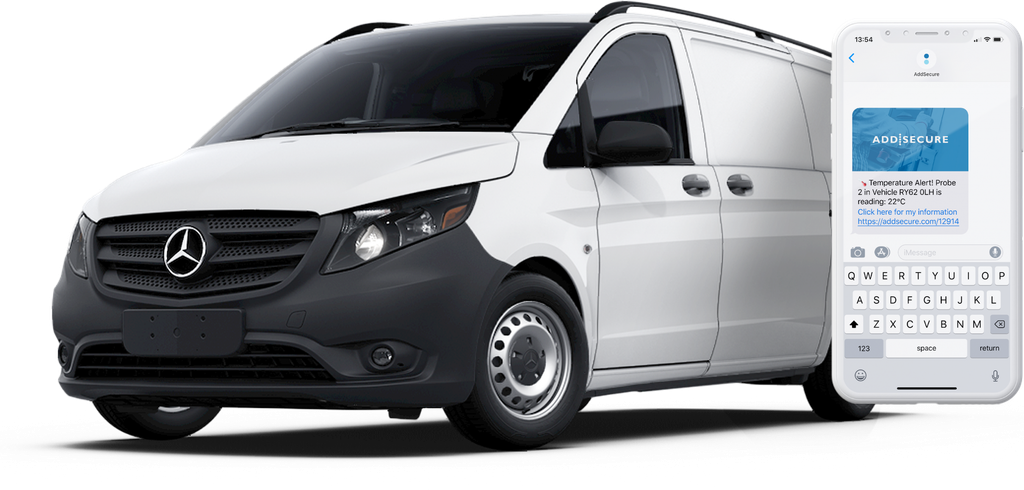 Our devices allow complete temperature control so that changes in temperature values can be detected immediately and appropriate countermeasures taken. Thanks to the comprehensive reports, proof of compliance with the cold chain can be provided with just a few clicks and in real time. And thanks to the open system architecture, all data can be forwarded directly to the appropriate places such as the archive or transport management system.
Benefits of good cold chain management
Remain compliant
Keep compliant with strict industry legislations with comprehensive audit trails and audit logs of every journey.
Protect your goods
Monitor the status of your temperature-sensitive goods in real-time and receive instant alerts of any temperature breaches.
Enhance customer service
Keep your customers in the loop with live ETA alerting and proof of temperature reports.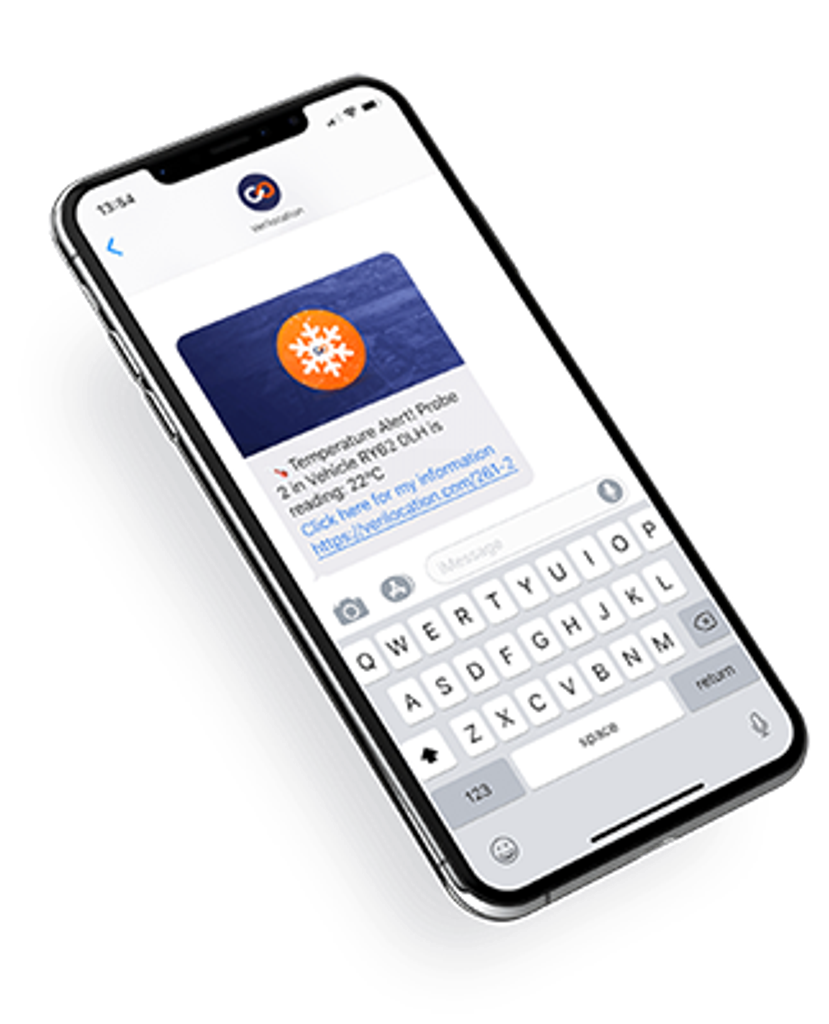 Protect Your Perishable Goods
Ensure the safe delivery of your temperature controlled goods with AddSecure's real-time temperature monitoring solution. Proactively identify any issues before they become a problem with live temperature status updates, threshold alerting and switch status notifications. Rectify the problem before your load is spoiled by informing your drivers via our in-cab Driver Dashboard application with two-way messaging functionality.
Understanding temperature monitoring systems

Adhere to strict industry legislations and client demands with full audit trails and temperature logs available from the first collection through to delivery. Our end-to-end Proof of Delivery system provides detailed journey and temperature reports which can be scheduled to be delivered direct to your customer's inbox upon delivery completion or provided as an on-site print-out from our market-leading data logger, the Transcan Advance. Our solutions are HACCP, BRC, GDP and GAMP5 compliant.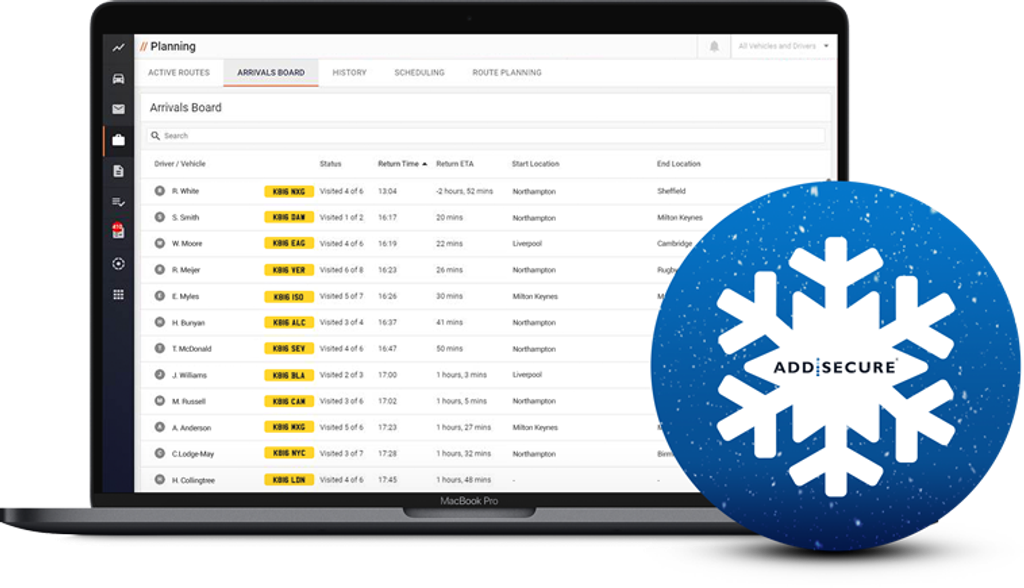 Give Yourself The Competitive Edge
Stand out from the crowd with the latest in cold-chain technology. Take your customer service to the next level with live delivery ETA updates and win customer confidence with full audit logs of each journey to demonstrate compliance.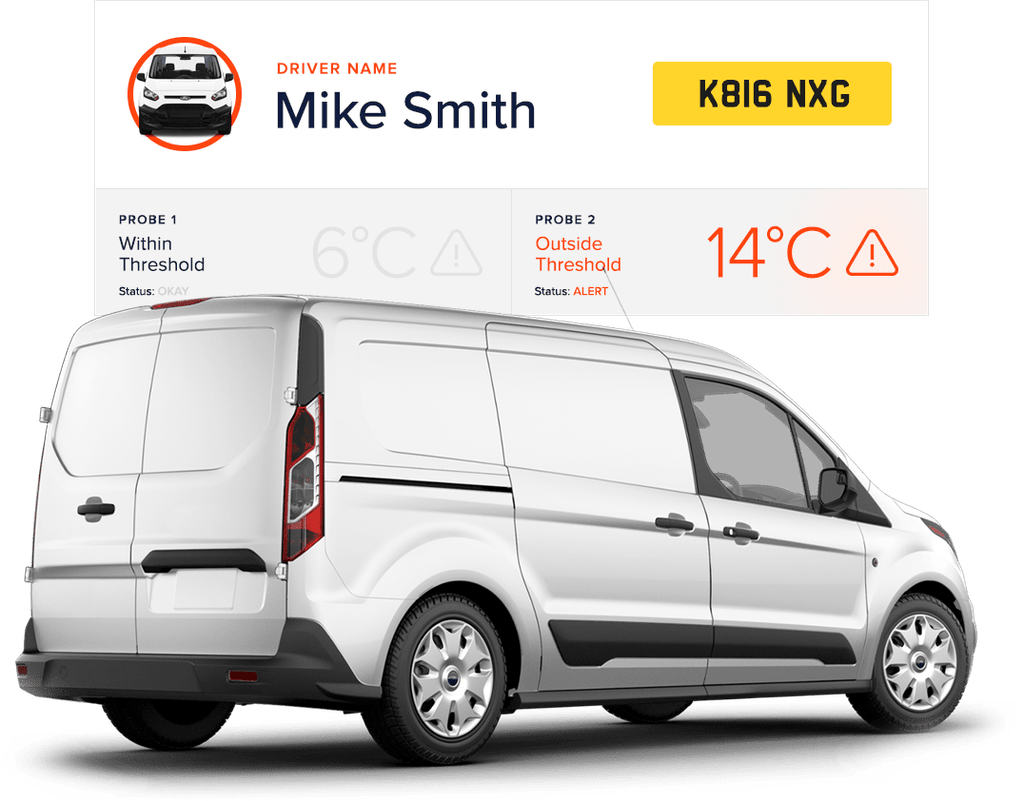 Flexible Cold-chain Solutions
Suitable for any vehicle type, our wired and wireless temperature monitoring solutions and data loggers can be fully customised to suit your exact requirements. With up to 8 temperature sensor probes per vehicle, each with their own configurable threshold setting, and an additional 8 switch status inputs for external factor notifications (such as door opening alerts, defrost mode and fridge on/off status), you can have complete peace of mind that your perishable goods are being maintained in the correct conditions.
Find out more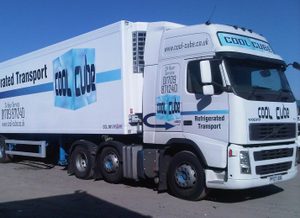 Being able to provide proof of temperature for the whole journey shows that we closely monitor the temperature of our deliveries, helping to improve customer confidence and gain new business.
Fraser Bayles, Managing Director, Cool Cube Logistics