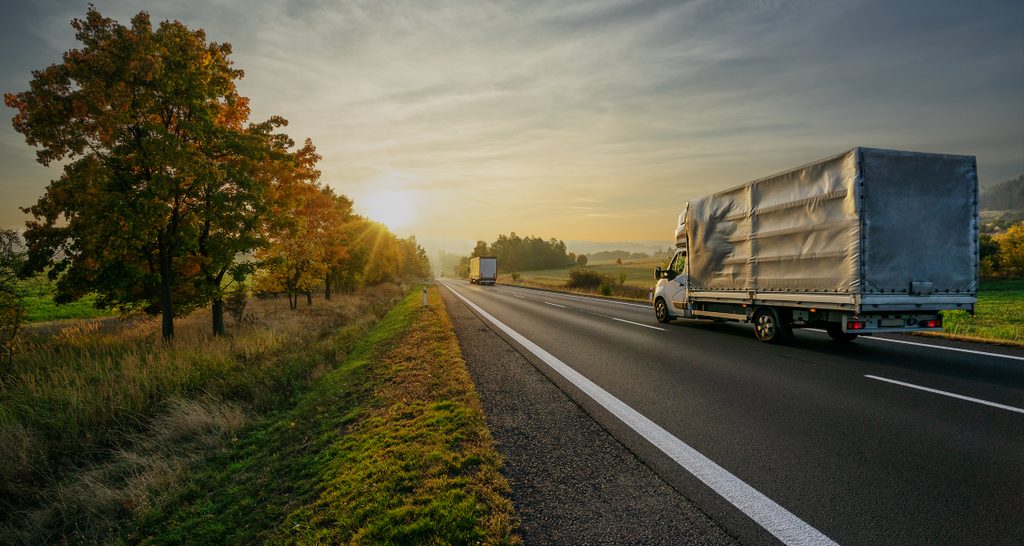 The Capabilities and Benefits of Vehicle Camera Technology
In recent years, vehicle camera technology has experienced significant advancements, revolutionizing the fleet, transport, and insurance sectors. Thanks to video telematics, organizations now have access to powerful tools that enable them to tackle complex challenges with greater efficiency and effectiveness.
This article will provide a brief overview of the latest advancements in vehicle camera technology, exploring their capabilities and the benefits they bring.
What is a Vehicle Camera System?
A vehicle camera system is a sophisticated combination of software and hardware that empowers businesses to mitigate risks and prioritize driver safety. This system can consist of a single forward-facing dashcam or multiple cameras strategically installed both inside and outside a vehicle.
These cameras can be placed to cover the interior of cargo holds, mounted on dashboards, or affixed to the vehicle's exterior. The connection to specialized software allows them to be utilized for various purposes, including:
Reviewing incidents
Supporting driver training
Monitoring driver performance
Tracking safety improvements over time
Investing in a Vehicle Camera System
Investing in a vehicle camera system offers numerous benefits for organizations. By leveraging comprehensive telematics, you gain a holistic understanding of how your vehicles are operated. This valuable data empowers you to design and implement effective road safety strategies.
By combining driver behavior analysis with incident footage, such as road collisions or near misses, you can identify the root causes of events and take appropriate action. The short and long-term advantages of a vehicle camera system include:
Improved driver behavior
Reduced operational risk
Decreased driving incidents
Lives saved
Additionally, implementing a vehicle camera system can lead to significant savings in vehicle insurance premiums.
Enhancing Safety with Vehicle Camera Systems
Modern vehicle camera technology contributes to driver safety in various ways. Here are some of the key benefits:
Driver Training: Following an event, the recorded footage can be used to provide drivers with visual feedback on what went wrong and how to prevent similar incidents in the future.
Increased Safety: The mere presence of cameras within vehicles promotes safer and more efficient driving practices among drivers.
Driving Aids: Cameras can serve as valuable driving aids, especially when it comes to reversing and side views. By connecting reversing and side cameras to an in-cab monitor, drivers can effectively eliminate blind spots.
Advanced Driver Assistance Systems (ADAS) and Driver Monitoring Systems (DMS): These cutting-edge technologies detect potentially dangerous driving behaviors, such as phone usage while driving, lane crossings without signaling, and tailgating.
Multi-Camera Solutions for Enhanced Flexibility
One of the notable advantages of multi-camera solutions is their flexibility. Organizations can customize the installation of cameras according to their specific requirements. Some examples include:
Standard Systems: Utilizing five cameras, including front, rear, near, and offside cameras. These can be in-cab or load-viewing cameras.
In-Cab Monitor: Equipped with a live view of the rear and nearside cameras, this setup significantly enhances a driver's visual awareness.
Depending on the configuration, the system can be designed to display the rear camera when the reverse gear is engaged or switch to the nearside camera when the left-hand indicator is activated. A dash-mounted switch allows for the selection of the load camera, with the rear camera taking priority over the nearside and load cameras.
Reducing Insurance Costs with Vehicle Camera Systems
Premium-quality vehicle CCTV systems are capable of accurately recording accident details. These camera systems, designed for vans and HGVs, provide irrefutable evidence of fault, thus streamlining the claims process and potentially saving substantial amounts in claims costs. They also help in avoiding 50/50 claims, where no witnesses are present, and neither driver admits blame.
Introducing the AddSecure RoadView Camera System
The AddSecure RoadView camera system is a leading-edge solution that enhances fleet safety and reduces risk. It includes the innovative Driver Coaching module, which allows organizations to review, comment on, and debrief drivers based on their incident footage. By analyzing detailed accelerometer and speeding reports, dangerous driving practices such as harsh braking, acceleration, cornering, and speeding can be identified.
Through immediate post-incident feedback provided by the recorded footage, organizations can pinpoint areas for improvement and implement personalized driver coaching and safety programs.