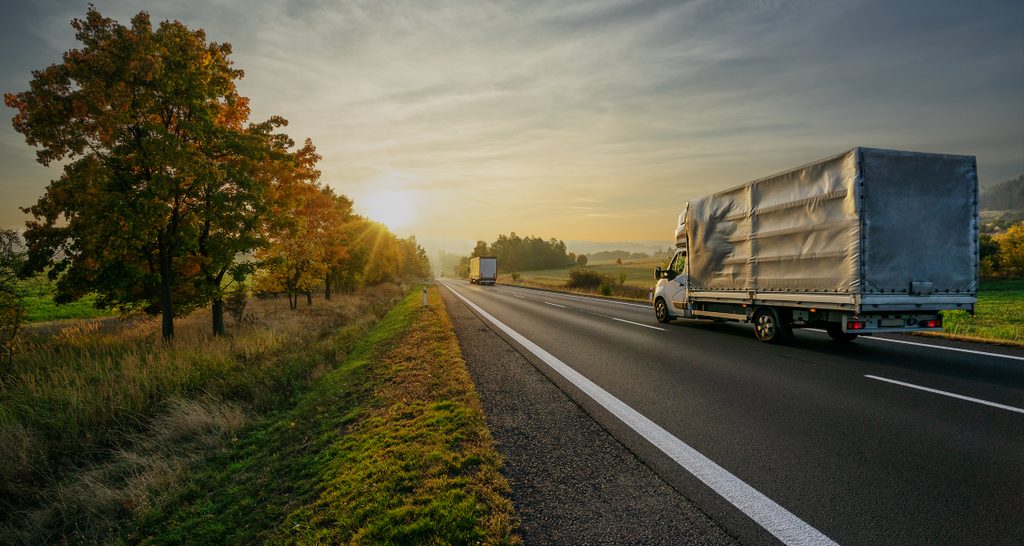 In recent years, Vehicle Camera technology has made massive leaps forward. Thanks to video telematics, organisations in the fleet, transport, and insurance sectors are better equipped to face some of their most complex challenges than ever before.
Businesses can now use numerous fleet camera solutions to make the best use of the highest levels of operational insight, business intelligence, and enriched vehicle data – enabling them to make informed strategic mobility decisions.
This article will look briefly at the capabilities and benefits of the latest vehicle camera technology.
What is a Vehicle Camera System?
A Vehicle Camera System is a connected system of software and hardware that businesses use to minimise risk and enhance driver safety. A 'system' could be a single forward-facing dashcam or multiple cameras fitted both outside and inside a vehicle.
The cameras can be installed to cover the interior of cargo holds, mounted on dashboards, or fixed to the vehicle exterior. They are connected to software, enabling them to be used for.
Why do I need to invest in a vehicle camera system?
Vehicle Camera Systems come with numerous benefits. With fully-comprehensive telematics, your organisation will be able to build a complete picture of how your vehicles are being operated. Using this data, you'll be well-placed to design and implement a meaningful road safety strategy.
By combining driver behaviour with footage of incidents, such as road collisions and near misses, you'll be able to identify the cause of events and respond appropriately. The short and long-term benefits of a Vehicle Camera System could include
Improved driver behaviour
Lower operational risk
Reduced driving incidents
Saved lives
Your organisation may also save considerable sums with decreased vehicle insurance premiums.
How do vehicle camera systems improve safety?
Modern vehicle camera technology supports driver safety in several ways. These include
Driver training – post-event, you can use the footage to show the driver exactly what went wrong and why and how to avoid a recurrence.
The very presence of cameras within the vehicle will make your drivers both safer and more efficient.
Cameras can be used as driving aid. For example, reversing and side cameras can be connected to an in-cab monitor, allowing the driver to see blind spots.
New ADAS and DMS technology identifies potentially dangerous driving habits, such as using a phone while in control of the vehicle, lane crossing without indication, or driving too close to the vehicle in front.
Multi-camera solution options
The beauty of multi-camera solutions revolves around flexibility. You can arrange to have your cameras installed in any configuration. Examples include
standard systems utilising five cameras; front, rear, near and offside
These could be either in-cab or load-viewing
An in‐cab monitor with a live view of the rear and nearside cameras to enable increased driver's visual awareness.
You can have the system set up so that the images from the rear camera appear when the reverse gear is engaged or from the nearside camera when the left-hand indicator is activated. The load camera is selectable from a dash-mounted switch. The rear camera overrides the nearside and load cameras.
How do vehicle camera systems reduce insurance costs?
Premium-quality Vehicle CCTV can accurately record accident details. Our camera systems for vans and HGVs show and help prove exactly who was at fault. This will enhance your claims process, often saving considerable sums in claims costs. One of the most frequent benefits is the avoidance of 50/50 claims where witnesses weren't present, and neither driver admits blame.
The new RoadView camera – improving fleet safety
Addsecure's leading vehicle camera system reduces risk and provides tailored driver coaching. The AddSecure RoadView Driver Coaching module allows you to review, comment and debrief your drivers on their incident footage. You'll be able to identify dangerous driving practices, such as harsh braking, acceleration, cornering and speeding, with detailed accelerometer and speeding reports.
The event footage will provide immediate post-incident feedback, showing exactly where improvements need to be made. You'll be able to introduce and implement an effective driver safety programme with personalised driver feedback and retraining.
Get your FREE demo today!
As Europe's leading provider of cloud-based video telematics, we are constantly pushing innovative boundaries with our
Development of world-leading algorithms
Behaviour and video analytics
Machine learning
Artificial Intelligence
Computer vision.
Protect your fleet against false claims. Decrease incident rates and improve driving behaviours with our integrated vehicle camera systems.
Arrange your free demo now!