Get in total control of your vehicles and their activities to reduce costs and improve the productivity
Get a real-time view of your fleet's daily activities
Key information about the fleet's productivity is automatically gathered and reported
Ensure the long-term success of your eco-driving and fuel savings program
Gather status information systematically for preventive maintenance
Services within Vehicle Management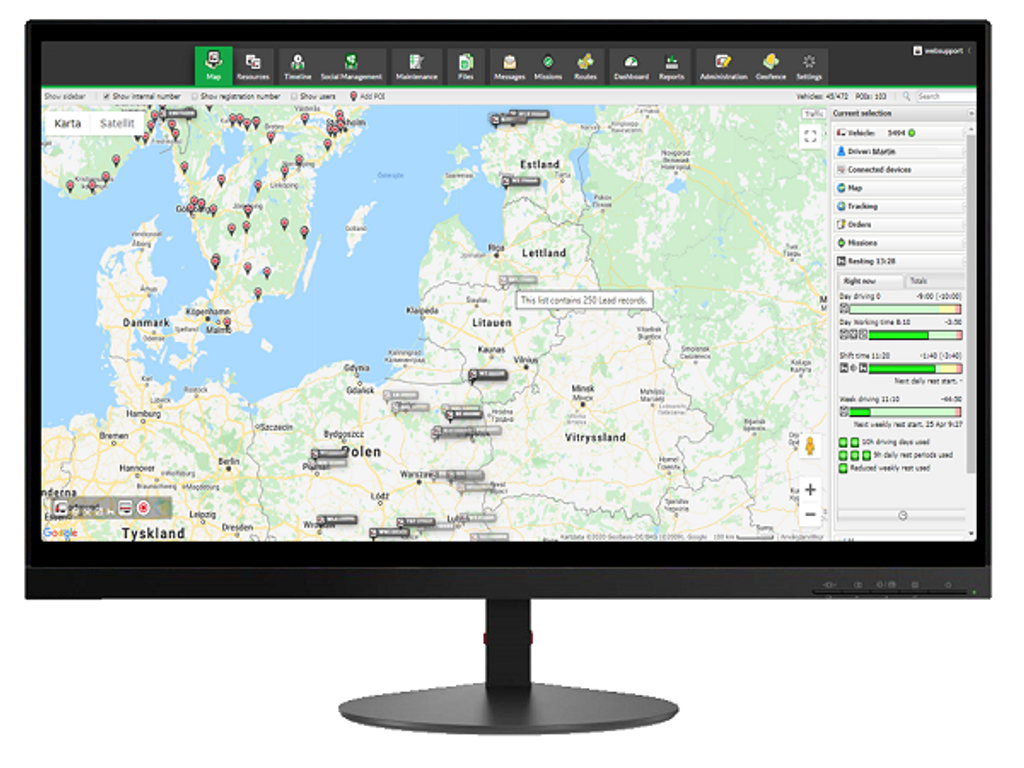 Positioning
Get an overview and full control of all your resources in one map.

Get essential data for real-time fleet management and analysis of your transport activities.

Easily track vehicles during any selected time period, from hours to months.

Make everyone ready in time through alerts from geofences.

Let your customers access the positioning service for the vehicles that serve them.
Product Sheet: Positioning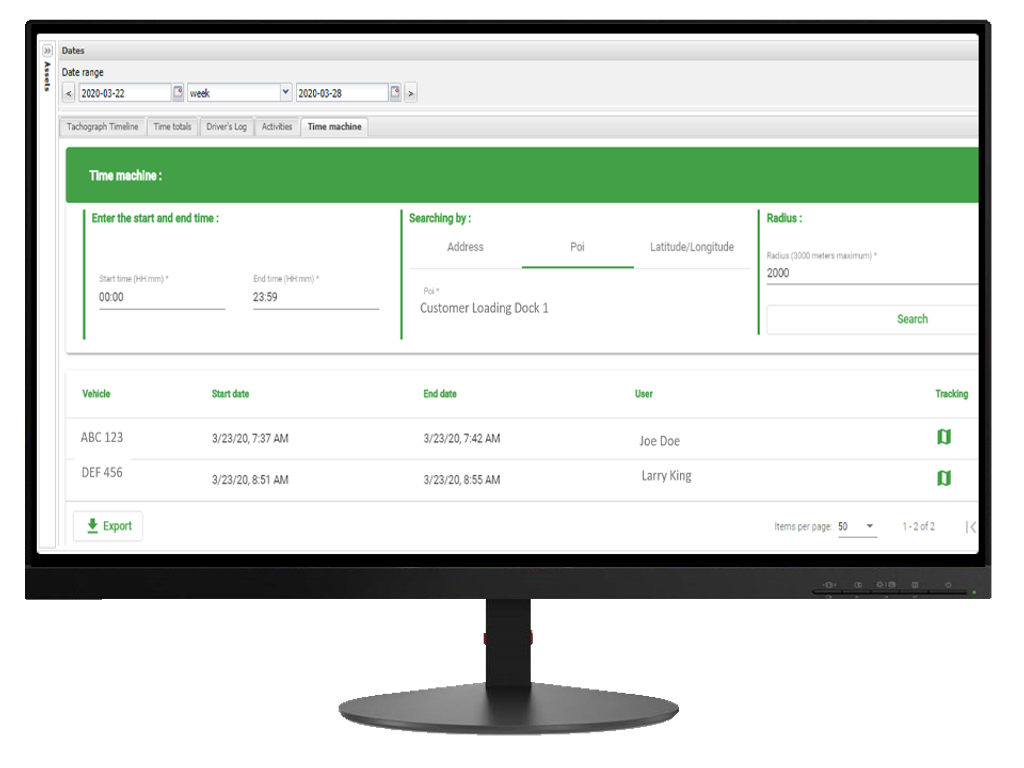 Time Machine
Go back in time to see what vehicles visited an area a certain time.

Quickly provide proof about arrival/departure times of your vehicles.

Easily respond to questions if vehicles are suspected for damage etc.
Time Machine Product Sheet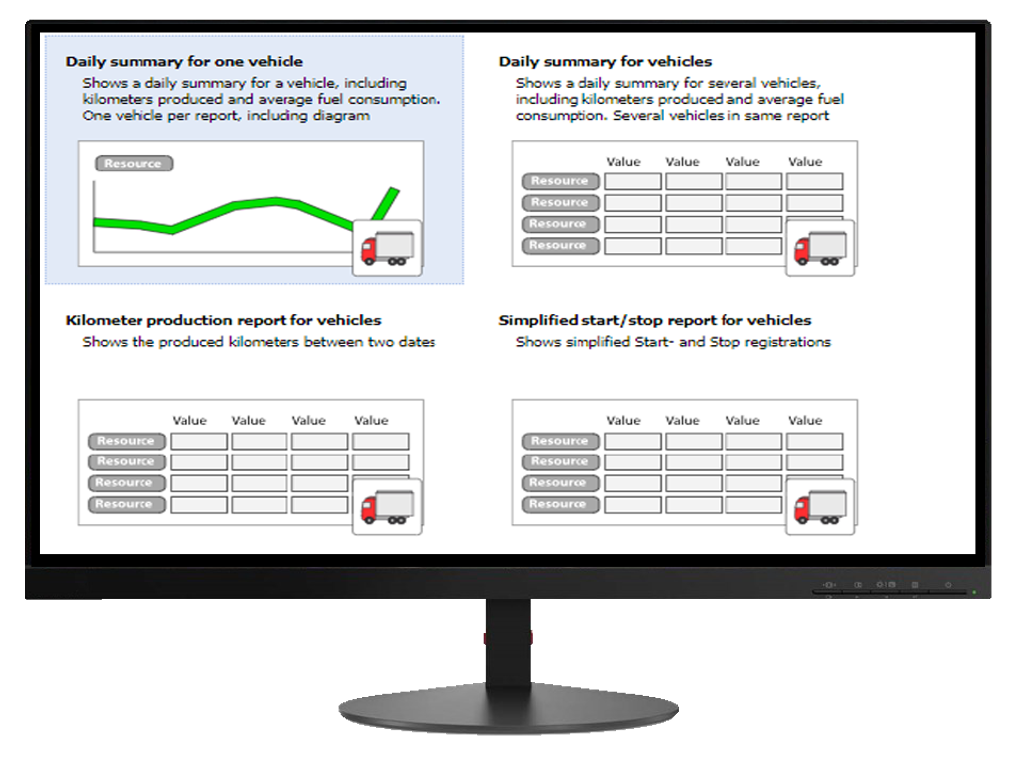 Start- and Stop Report
Gather key information about the fleet's productivity automatically.

Kilometer production report.

Daily Summary report.

Start/stop reports.
Product Sheet: Start- and Stop Report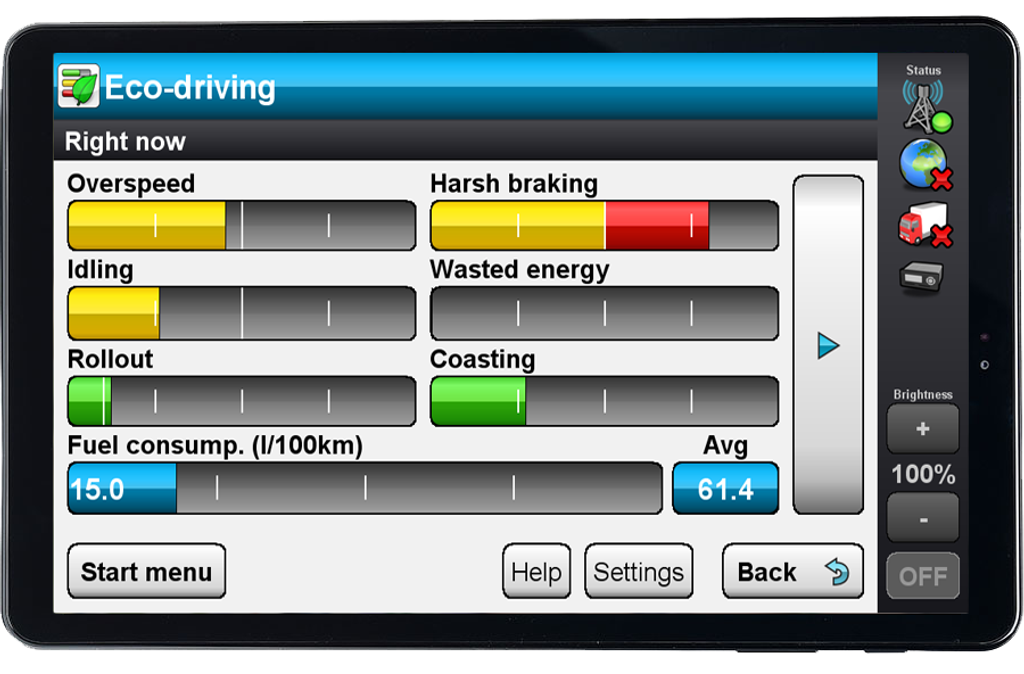 Eco-Driving
Save fuel, reduce emissions and minimize stressful workdays.

Encourage your drivers via fair indicators and personal feedback.

Ensure a long-term success of your eco-driving program.

Set realistic goals and use relevant data to motivate your teams.

Objective indicators independent from vehicle and road conditions.
Product Sheet: Eco-Driving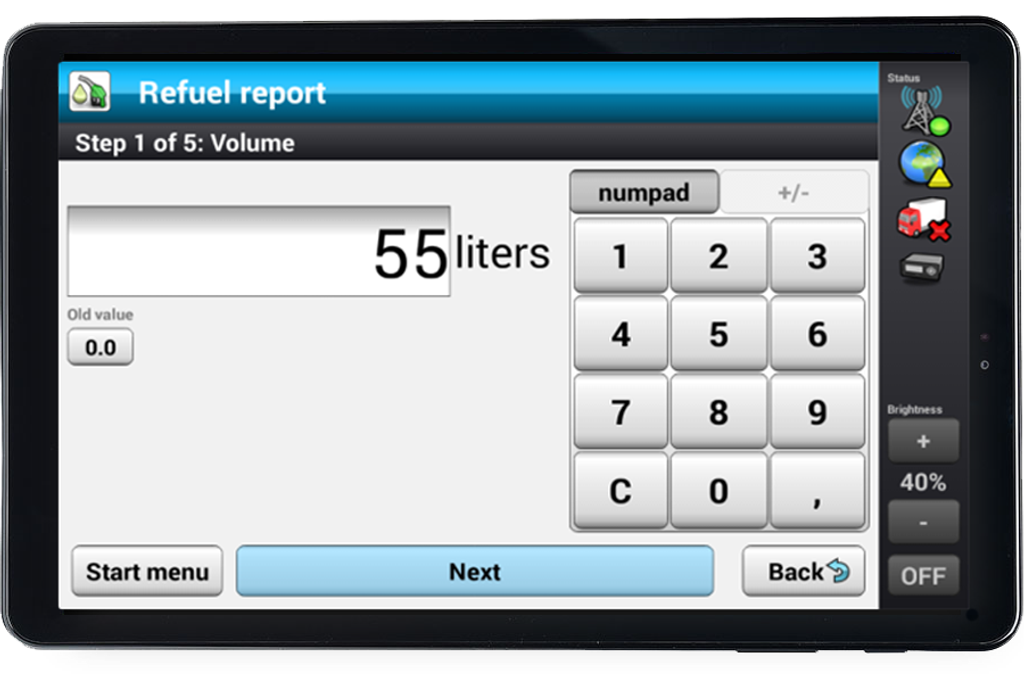 Refill- and fueling Report
Let your drivers report refueling and refilling of oil, AdBlue etc.

Register and monitor the consumption for a fleet of vehicles.

Analyze the fuel purchases and consumption.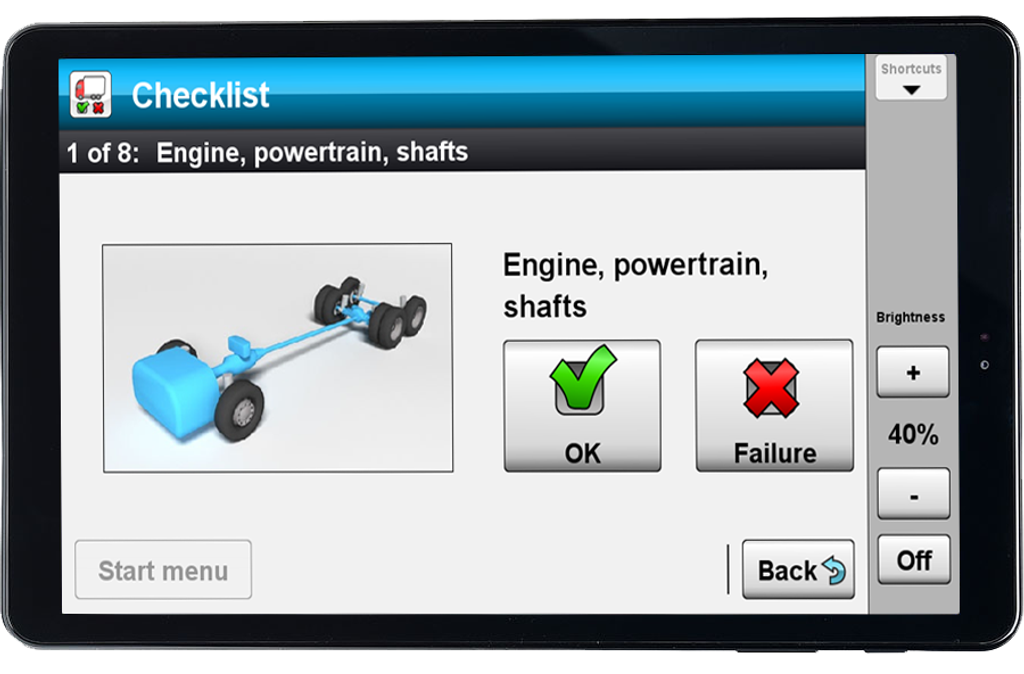 Checklist
Gather status information about your vehicles systematically.

Avoid time-consuming use, filing and processing of paper reports.

Detect potential problems before a more serious failure occurs.

Keep your equipment at its optimal level and minimize downtime.

Prevent accidents, ensure the safety of your staff.
Product Sheet: Checklist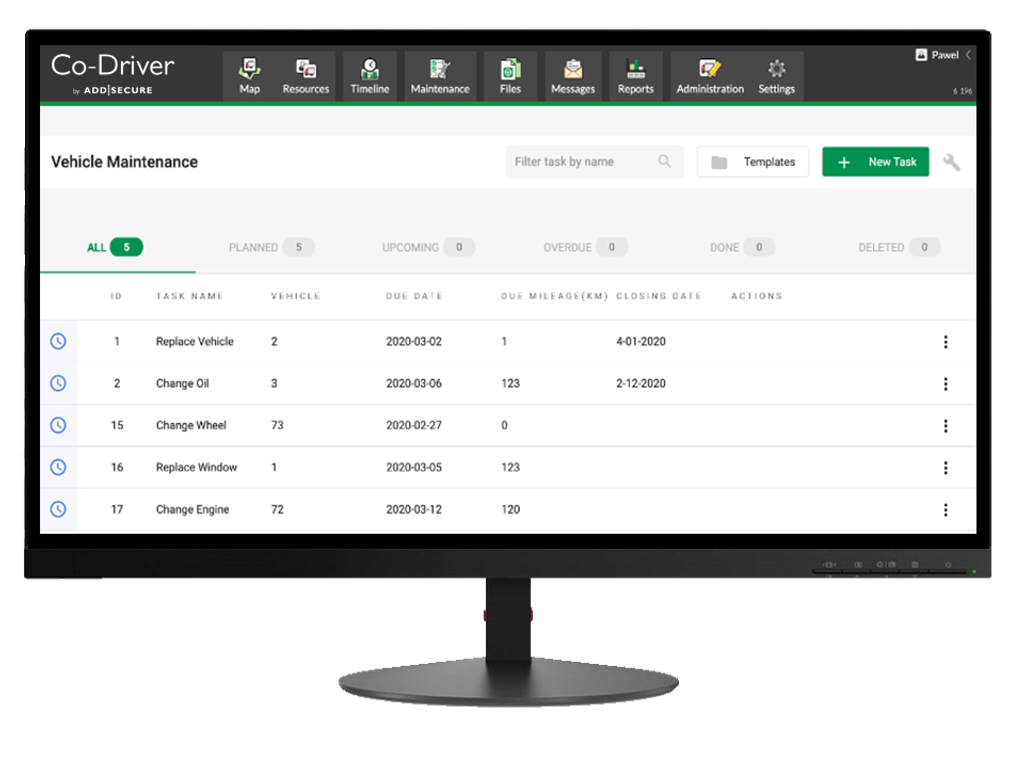 Vehicle Maintenance
Keep your fleet fully operational through preventive maintenance

Control and reduce your maintenance costs

Plan the maintenance tasks well in advance

Make sure to avoid unplanned stops

Control the status of every maintenance task
Product Sheet: Vehicle Maintenance
Read more
Let your office team collaborate efficiently with the field through our android app for professional drivers, the Co-Driver App by AddSecure.
To run our services you need our hardware to be installed in your vehicles. Our large network of service partners makes this easy.
AddSecure Vision is an android screen (7') for commercial vehicles for seamless interaction with your drivers.