Roadbox by AddSecure
Roadbox gathers vehicle information to make it available for drivers and Transport Management.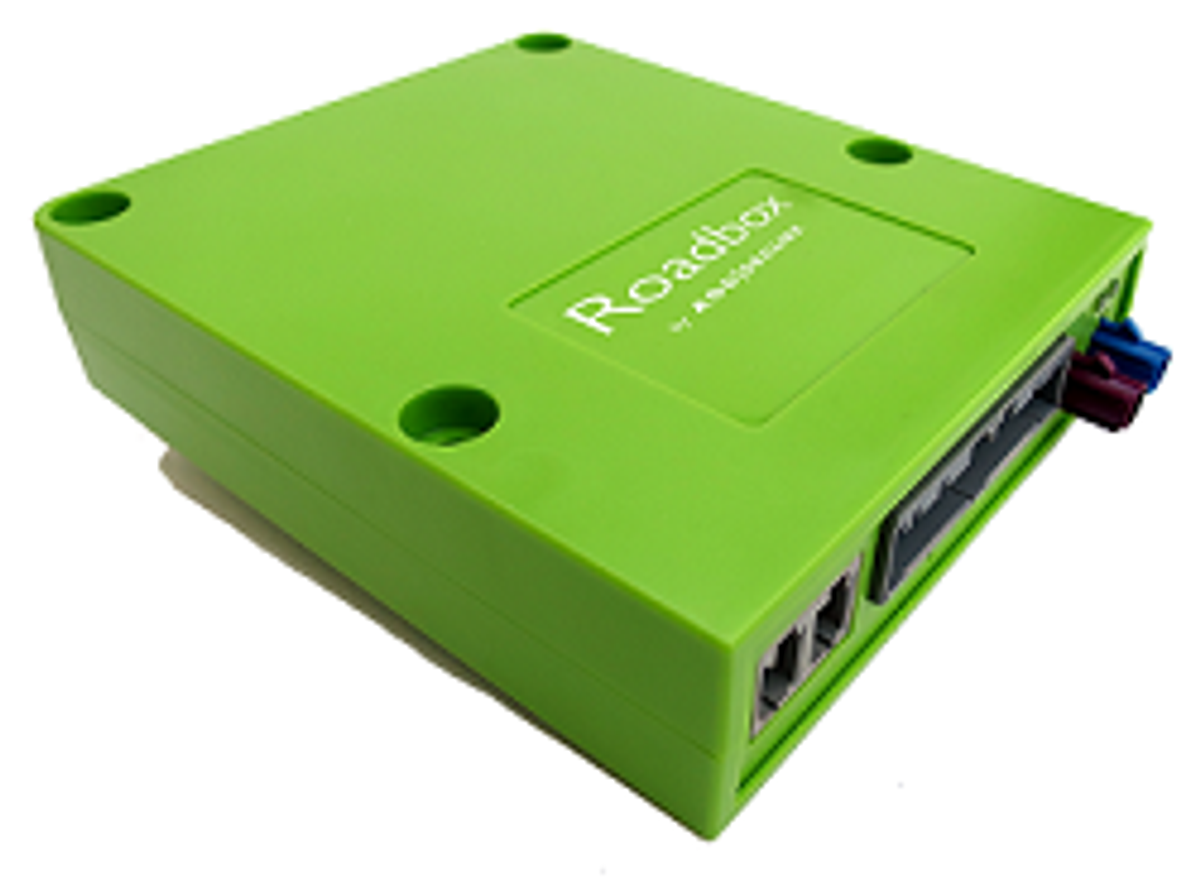 Roadbox by AddSecure is the central link between the vehicle, the tachograph, the driver and the team in the office. The computer offers services suited for transport managers who want vehicle- and tachograph data in real-time to follow the vehicles' daily routes, fuel consumption, driving behavior and to optimize the drive- and resting times.
Use it with or without a screen
It has support for connection with screens via Bluetooth and USB. This means a high degree of flexibility since it can be used as a "black-box" (without screen), with a mobile screen (smartphone or tablet via Bluetooth) or fixed screen (Vehco Vision via cable). Further, Roadbox is compatible with different types of vehicles (HCV or LCV) and most vehicle manufacturer brands.
Always connected
Roadbox is constantly linked to Co-Driver Weboffice through our own sim-card via the mobile network. The servers in the AddSecure cloud are updated with data from the driver, the vehicle and the tachograph to enable our full suite of services for fleet- and transport management.
Roadbox is built on a new and smart architecture that enables improved connectivity, simplified administration and powerful remote diagnostics to reduce the operative costs and improve the uptime.
Available services
These services are available with Roadbox:
Positioning, Tracking, Geofencing
Eco-Driving, Fuel Management
Drive- and resting times
Remote Tacho Download
Route Calculation
Start and stop report
Time Machine
Combine with other products
Vision Fixed or Vision Mobile
Co-Driver App by AddSecure (via Bluetooth)
Benefits
GPS and GSM-modem (your country + roaming for 30+ countries)

Scalable solution through adding a mobile screen (Bluetooth) or fixed screen (cable)

Enables vehicle services such as Eco-driving, Drive-and resting times and tacho download

Automatic login (requires pre-registered/mapped driver card)

Powerful online/offline capabilities (buffers data if offline)

Connects with different types of vehicles, tachographs and brands (FMS/CAN)