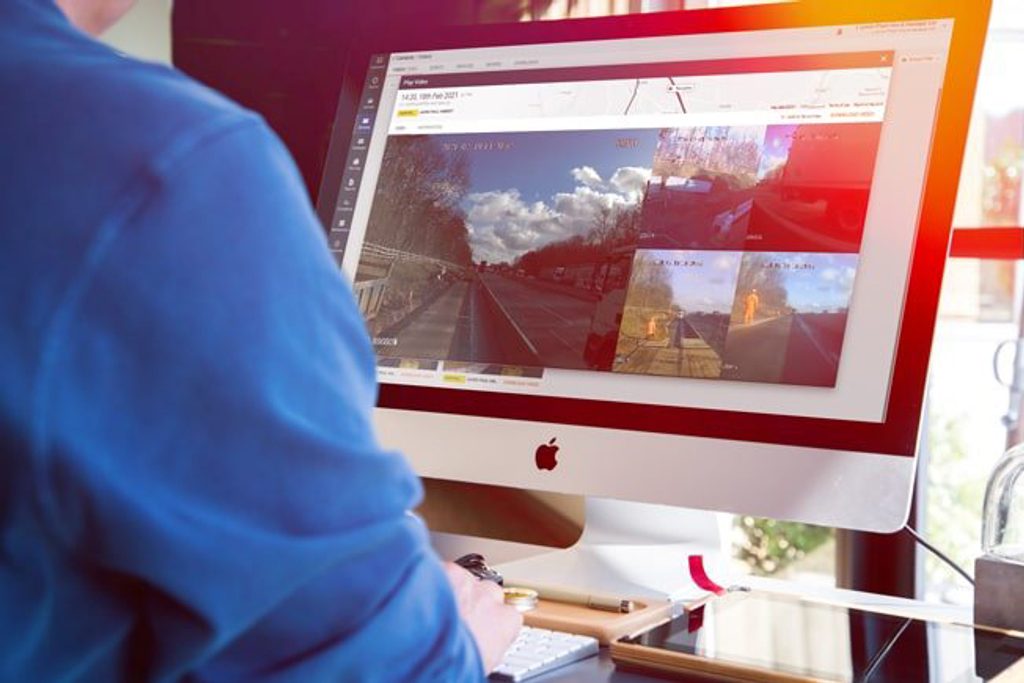 The beauty of the AddSecure range of Multi-Camera Solutions can be summed up in one word – flexibility. Whether your fleet comprises LCVs, Rigid Lorries, Tractors & Trailers, Coaches, or even Taxis, our specialist consultants will help you to choose the configuration of camera hardware and software that best suits your needs.
"Since installing the multi-camera and driver performance solution, we have seen a 30% reduction in incident rates which has led to a saving of over £50,000 on our fleet insurance." Steve Bremner, Head Of Transport Services, LLYNCH
Example configurations of our Vehicle camera Systems include –
standard systems utilising five cameras; front, rear, near and offside
These could be either in-cab or load-viewing
An in‐cab monitor with a live view of the rear and nearside cameras to enable increased driver's visual awareness.
With a truly flexible vehicle camera system, you can arrange for your system to be set up, so that specific driver actions trigger the relevant camera image to appear. For example, when the reverse gear is engaged, images from the rear camera appear. When the left-hand indicator is activated, images appear from the nearside camera – just two examples of how a vehicle camera system improves safety
Cameras that don't need to be automatically triggered, such as the load camera, can be selected from a dash-mounted switch. The rear camera is configured to override the nearside and load cameras. Designed specifically for fleet operators, all the AddSecure smart camera solutions use a high-definition system that captures rolling footage. They also trigger significant events, such as harsh usage and speeding, using internal sensors. The result? Real-time, high-quality footage available as events happen, all viewable from your head office.
Real-time data, bringing you the full picture
An AddSecure intelligent multi-camera solution will give you real-time data paired with footage to help you to analyse and understand incidents, enabling you to make fast, well-informed decisions. You get a comprehensive visualisation of what has happened on the road, rather than relying on guesswork gleaned from piecing multiple data sources together.
How the system might work
Typically, an intelligent Vehicle Camera System might work like this –
Your driver is in their vehicle, on the road, and carrying out their everyday tasks.
Sensors detect an unanticipated event, which is flagged in the system. Data is sent to the fleet management solution, raising an alert.
Continuously rolling high-definition footage before, during, and after the event is sent to the server
The server immediately analyses the data, enabling an appropriate response.
When you choose to invest in a vehicle camera system, you'll want a system that's based on your specific fleet needs. We'll help you to choose the most suitable multi-camera option. With numerous hardware options, our in-vehicle camera solution enables you to settle upon the right combination. Whether you need a simple single forward-facing camera or a comprehensive five-camera configuration, or anything in between, our vehicle camera options give you the power and flexibility to meet your needs.
AddSecure RoadView – the ultimate vehicle camera solution
With the AddSecure RoadView all-in-one multi-camera solution, you have all you need to minimise your fleet's risk. We've designed the RoadView dashcam to give clear, high-definition, accurate video evidence and detailed driver behaviour data of every incident. You can be sure to get the full picture before, during, and after any event.
You can access all vehicle footage, location, and driver performance data with a single, easy-to-use, web-based platform. Using our market-leading on-board 4G cloud-based technology, the system sends footage and data of incidents to the RoadView telematics platform, making them instantly available to view, analyse, and download.
Click here to get your FREE demo today!
As Europe's leading provider of multi-camera solutions, using cloud-based video telematics, we are constantly pushing innovative boundaries.
Protect your fleet against false claims. Decrease incident rates and improve driver behaviours with our integrated Vehicle Camera Systems.