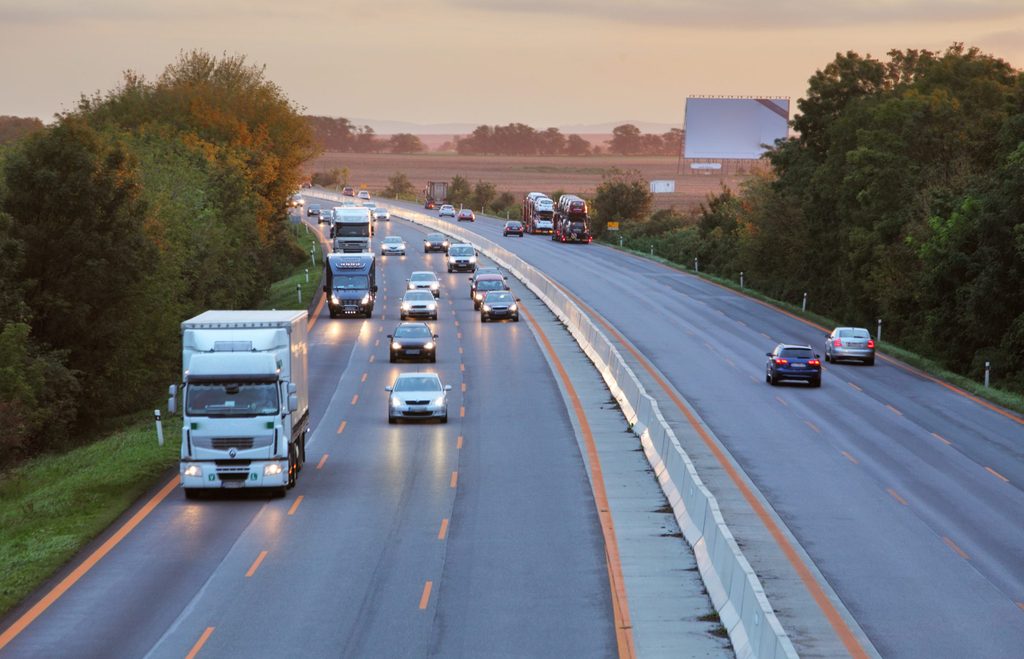 You may be considering investing in a telematics or driver performance solution. You can gather important data, produce reports, and implement impactful changes for your fleet. Telematics is undoubtedly the foundation of a comprehensive vehicle management system. However, a fully integrated system elevates your business operations to the next level.
Vehicle CCTV camera systems, for example, can hugely benefit drivers of HGVs and other heavyweight vehicles. Whether it is a simple dashcam or a fully connected multi-camera system, vehicle CCTV gives your driver greater visibility of blind-spots and what is happening around them on the road.
Drivers can also use the cameras as a visual aid when manoeuvring or making a lane change. For fleet operators, vehicle CCTV can put your mind at ease knowing your assets are protected from theft. The cameras act both as a deterrent and to provide video evidence.
Telematics & Vehicle CCTV 
By combining telematics and vehicle CCTV, you pair your data with real vehicle footage. It gives a layer of real-life context to the data-heavy reports. For example, say you have received an alert from your telematics platform informing you of a harsh break event. Having CCTV connected to that event allows you instantly to see what really happened. Was the driver not paying attention to slowing traffic? Or did someone cut them up forcing them to brake suddenly? Simply tap into the highlighted event and see why the event took place. From there you can make a fully informed plan of action if needed at all.
An integrated system gives you greater transparency of your fleet operations. You can understand more about your fleet's driving efficiency and driver behaviour. Plus, instant alerting of incidents or accidents puts you in a better position to assist and support your drivers.
With all this information available to you from one web-based platform and accessible from any device, managing your fleet becomes a seamless operation. Below are the top three reasons why you should consider a fully integrated telematics and vehicle CCTV system.
1. Driver Training & Behaviour Reports
For many, the first attraction of vehicle CCTV and fleet telematics is the driver behaviour and driving styles insight. Overlaying your telematics data with actual driver footage allows you to produce thorough, detailed reports on driver journeys.
This helps you ensure your fleet is performing at its best and creates a guide for training within your team. Whether someone is a strong or weaker performer, everyone can improve. With a combined transport management package, you can deliver data-driven training to your fleet. With real-life footage and data to back it up.
The platform highlights areas for improvement that you may not have considered before. Once you know and implement actions, your fleet performance will only grow in strength and quality.
For example, you could create league tables or incentives for a bit of healthy competition. Whichever avenue you take, you will improve the safety of your drivers and other road users, whilst maximising fleet efficiency.
2. Asset Monitoring from any Device
Another benefit of an integrated system is the ability to check in on your fleet at any time, from anywhere. The platform is web-based, so you can log in and view your most important performance metrics from any device. This allows you to look at top-level statistics and make rapid, informed decisions.
You can keep an eye on your driver's hours, making sure everyone maintains compliance with driving regulations. Or, see where you can reallocate resources to get the most from your fleet. Take a top-level approach or zoom into individual vehicles and drivers to see how they are getting on.
When you configure Instant Incident Alerting, you'll receive a real-time notification for any g-force events, harsh acceleration, braking, or speeding. Having this insight can really encourage your fleet to be mindful of how they are driving. Particularly as these driving styles are typically contributing factors to high accident rates.
Not only does the CCTV footage give you context and a greater understanding of your fleet's driving style. For your drivers it can act as an eye-witness, exonerating your drivers and preventing a 'he said she said' situation.
3. Pinpoint Incidents & Accidents
Should an accident happen, or a claim be made against one of your drivers, having CCTV footage of the event makes a difference. You can present the driver performance data from your telematics, showing exactly what your vehicle was doing before, during, and after the events.
Also, the CCTV footage is evidence of whether your driver is truly at fault. Many claims without this kind of information to hand end up becoming a 50/50 pay-out between both parties involved. You could very quickly see a return on your investment and save money on insurance.
Having a fully integrated system gives your company an extra layer of protection against false claims. Telematics deliver you all the relevant driver information and data, and your camera systems give you context and evidence of the event.
If you need footage from a vehicle on the other side of the country, don't fret. 3G and 4G sim cards allow you to download footage instantly and remotely from the cab to the platform. Also, the super-wide viewing angle and HD quality ensure you'll capture every detail, day or night.
The benefits of telematics and CCTV as stand-alone products are far-reaching. But combined, they advance your level of visibility as a fleet operator, and ensure your drivers are safe every day. L. Lynch Plant Hire & Haulage for example, within weeks of installing obtained footage that helped them to avoid a 50 / 50 insurance claim against one of their drivers.