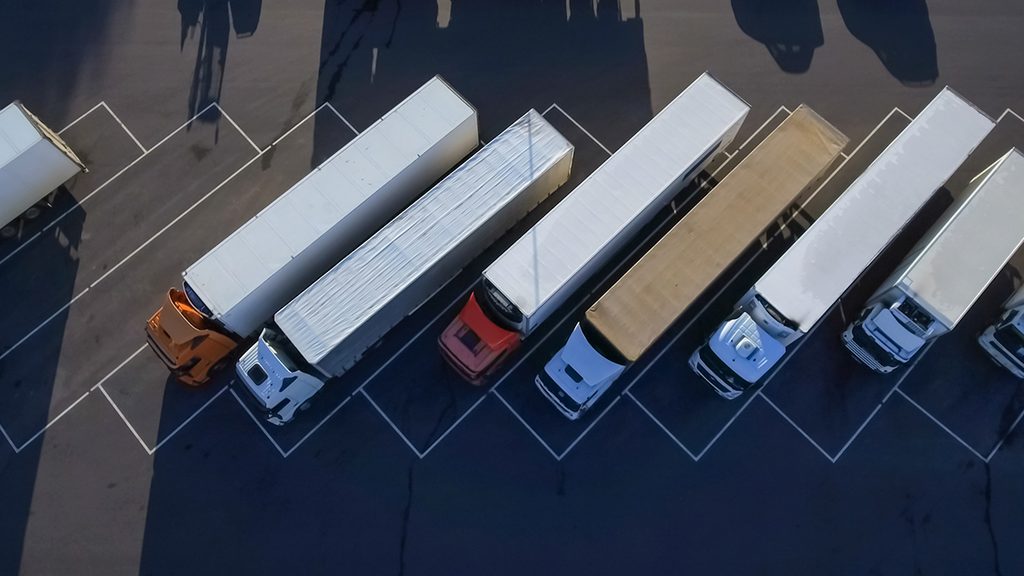 Fleet management has existed as an element of human behaviour since the invention of the wheel. Telematics, for not quite as long! In this article, we're going to explore the definition of telematics. Then we'll look in some depth at the principles of fleet management and explore the vital role played in its function by telematics technology.
What is fleet management?
Fleet management is a concept that usually applies to any organisation that uses five vehicles or more. It is the process that enables a vehicle fleet to run efficiently, smoothly and at the lowest possible cost.
Successful fleet management involves monitoring fleet activities and using data collected to make decisions relating to dispatch and routing, asset management, vehicle acquisition, maintenance and disposal, driver recruitment, training and management. Bringing all these elements together within fleet management processes ensures low costs, improved productivity and maximum compliance.
What is telematics?
Fleet telematics is the technology that applies Global Positioning System (GPS) technology to collect vehicle data. It uses positioning devices (GPS), CAN bus data and sensors to provide fleet operators with the information they need to manage their fleet. There are three basic elements to telematics technology:
The Global Positioning System (GPS) technology provides real-time visibility of vehicle location, speed and movement.
CAN bus data can be used to capture drivers behaviour and current status of in vehicle diagnostics system. They might, for example, pick up negative behaviour patterns, such as aggressive acceleration, erratic cornering, and harsh braking. Sensors will detect events such as trailer temperature changes, tyre pressure, door opening or tail lift raising. Thanks to fuel probes fleet managers can collect real-time data on fuel level and its efficiency.
Integral to the definition of telematics is the processing of telematics data. This is either transmitted live across private networks to secure servers at the central data hub or stored prior to scheduled transmission. Fleet managers then use telematics software to access the data, interpret it and act upon it.
How do telematics support fleet management?
Telematics technology supports fleet management processes in numerous ways. Telematics systems do more than keep fleet managers updated with the location of their vehicles. They also:
streamline communications
enhance job dispatch and routing
record and transmit information on whether vehicles are stationary or in motion
monitor engine performance, such as vehicle speed and fuel efficiency
record driver behaviours
notify about available work time
Enhanced service
By knowing the precise location of each vehicle at any time, fleet managers can react to changes in vehicle availability, weather, or traffic conditions to make constant routing adjustments. They can adjust resources to ensure that deliveries reach customers on time. They can also keep clients updated about each delivery's estimated time of arrival. The result? Greater customer satisfaction.
Lower fuel and maintenance costs
More efficient routing can dramatically reduce
vehicle mileage
carbon emissions
vehicle wear and mechanical issues
the risk of breakdowns and delayed deliveries
Reduced administration costs
Telematics also makes dealing with compliance and administration much smoother – for example, by providing automated mileage expense reports.
Enhanced driver behaviour and safety
Telematics can go a long way to improve driver behaviour. In-cab sensors can alert both drivers and fleet managers to dangerous driving behaviour patterns. Telematics data will also help to develop individual driver training programs. In one particular instance, a 900-vehicle fleet that adopted telematics saw a 97% reduction in speeding and a 47% reduction in crashes, as well as remarkable savings in both fuel consumption and costs.
Monitoring drivers work time
You can also monitor the live status of you driver's tachographs. That can give you on overview on how much time is available before drivers must stop the vehicle. This can prevent you from receiving fines for not complying with the law on driver's working hours.
Telematics can also contribute to improving driver safety, for example, by using location tracking to provide urgent medical aid.
Telematics in Fleet Management – saving money and lives
AddSecure's Telematics asset management platforms are versatile, adaptable and easy to use.
Our platforms provide the go-to long-term solution for fleet managers around the world – contributing to major enhancements to productivity, profitability and safety.
Get in touch today for a free demo of AddSecure Smart Transport Solutions.