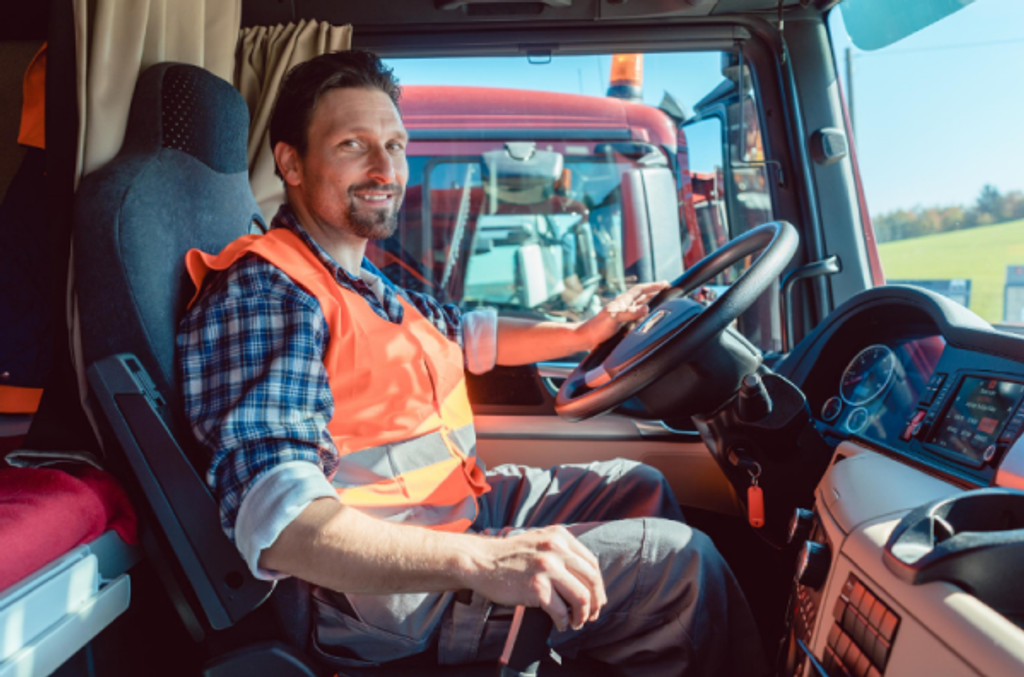 We define driver performance quite simply as the manner in which your drivers carry out their task – how effectively they engage with:
their vehicle and its equipment
the immediate environment
other road users
What factors govern how well your drivers perform? There are several including:
familiarity with the vehicle and its equipment
driving experience
temperament
training and monitoring
Recent years have seen a surge in technological developments in this field. Not long ago, the only way to measure driver performance was via in-person, performance monitoring. However, today, technological innovation has made huge strides, bringing us numerous accurate and effective ways of training and monitoring drivers, maintaining and improving their all-round performance. The result? Safer roads, lower fuel costs, fewer accidents, fewer injuries, and fewer deaths. A further benefit is that by demonstrating that you take driver performance seriously, your company will find it far easier to attract and retain the best drivers.
In this article, we'll look at the metrics for assessing and measuring that performance.
Driver performance metrics
Establishing the metrics that facilitate fleet performance will enable you to measure your drivers' behavior compared to a baseline standard. For example using AddSecures remote tacho download facility you can get real-time visibility of the tacho status of all drivers, driving infringement warnings and those drivers with the least or most remaining driving hours. Order drivers by most remaining driving hours by day, week, or two weeks for the most efficient use of your and their time.
In order to make improvements to driver performance, your first two focus points should be:
identifying the data you need to track.
assess how that data will help you determine driver performance.
The qualities you assess could potentially include
Safe and compliant driving behaviours
Are your drivers operating safely and lowering the risk of accidents or other safety issues? Do they comply with government regulations as well as your company's safe driving policies?
Route Productivity
Are drivers optimizing the number of deliveries and pickups through consistent on-time deliveries?
Responsiveness to driver coaching
When an issue or problem arises, are drivers open and willing to take necessary steps to help resolve or fix the situation?
Proactive attitude
Do your drivers actively participate in maintaining a 'Safety First' mindset and culture?
Our chief focus here is item 1. What systems or processes are available for gathering the data you need to measure an effective analysis of driver behaviors?
Telematics and Vehicle Tracking
Vehicle tracking and telematics provide a wide-ranging solution to improving and maintaining positive driver behaviors. Onboard telematics will accurately reveal:
a driver's speed compared to posted speed limits
vehicle speed while cornering
evidence of hard braking
instances of rapid acceleration
These, plus many other vital metrics that convey real-time, behind-the-wheel driver behavior, are an essential component of assessing driver performance metrics. Cameras are a vital component in understanding driver behavior. They support the analysis of every 'alert' and are an essential aid to bespoke driver coaching.
Integrated data and predictive analytics allow the potential for in-depth analysis of driver performance. To achieve adequate levels of analysis, it's essential to choose the appropriate hardware and software. Once installed, you'll be able to track driver performance and provide feedback to your drivers in real-time, allowing them to proactively work on and improve driver performance. 
Real-Time Feedback and Digital Solutions
The most significant benefit that comes from a digital solution for tracking driver performance is the opportunity for real-time feedback. This, in turn, can be used to prescribe corrective actions. Digital solutions are critical to this feature as they also allow the instant processing of large amounts of data across disparate systems.
Driver performance solutions
There's no better way to enhance your drivers' performance levels than by empowering them to drive with greater care. The Driver Monitoring System ADAS Kit from AddSecure is a comprehensive status warning solution designed to measure and monitor complex road situations and driver behavior, thus reducing the chances of accidents.
ADAS features and benefits include:
1080p front-facing camera
Driver facial recognition system
Dedicated display alerts the driver whenever the system detects a potential hazard
Improves safety for your drivers and reduces the risk of costly incidents
Can be used with an AddSecure system to create a secure, closed loop for data gathered by the kit and access your data remotely from your devices
Provides a range of warnings for the driver and operator, including Fatigue, Distraction, Lane Departure, Forward Collision, Distance Monitoring, Pedestrian Detection, and more
Ideal for use with AddSecure's FHD 1080p DVR range
AddSecure is at the forefront of Driver Performance solutions. We're Europe's leading provider of driver behavior technology. Keep your drivers and other road users safe. Minimize your fuel costs and your CO2 emissions.
Contact us today for more info!