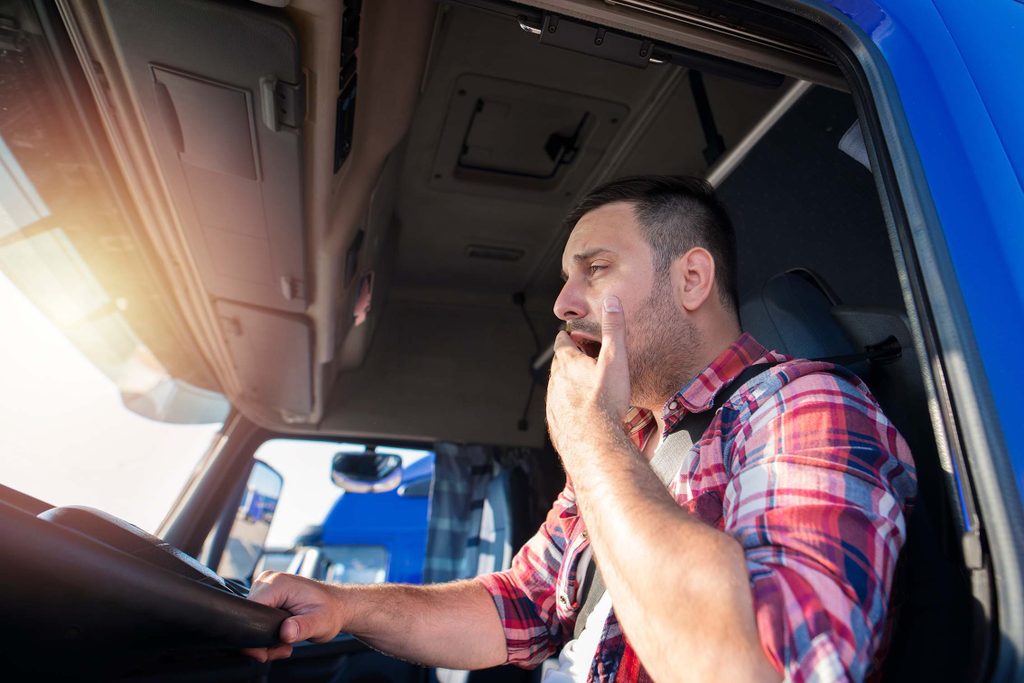 In the haulage industry, there are numerous reasons for which driver performance matters. The most important of these, clearly, is that poor driver performance is the principal cause of accidents and the ensuing injuries and deaths that inevitably take place. The evidence is to be found in the UK Government's Department of Transport report –
2% of road accidents in the UK are caused by vehicle defects
86% are caused by driver error
42% by drivers failing to look properly
22% by failing to judge the speed of oncoming traffic
18% by reckless driving
Taking climate change seriously
There's no doubting that driver performance matters – that it has a massive impact on the safety of drivers, pedestrians, and other road users. However, two other factors are causing companies to examine more closely than ever before the field of driver performance.
Rising fuel costs, this is on an ever-upward spiral, squeezing businesses' profits hard.
(closely related to fuel costs) – the impact of carbon emissions on the climate – in other words, global warming.
Businesses are taking the issue of climate change seriously. The haulage industry is increasingly aware of its obligations towards the reduction of CO2 emissions. In western industrialized countries, the transportation sector is responsible for 25-30 percent of total greenhouse gas emissions. By improving driver behaviors, the industry can and should make a significant impact on the global crisis.
5 ways to improve driver performance
There are principally 5 ways in which businesses can improve driver performance-
Safe driving starts with the driver. It's true that the performance of the vehicle is a factor, as are external factors, such as weather, road conditions, and the behavior of other road users. However, the first step to improving your fleet's safety record and keeping the consequent insurance and maintenance costs low is to improve driver behavior.
1. Identify behaviors that increase risk
Using a mobile device
Driving while distracted is high on the list of poor driver behaviors. Governments around the world have made driving whilst operating a mobile device illegal. Many are now close to banning using a phone 'hands-free' altogether.
According to the UK's Royal Automobile Association, in spite of the law, 23% of drivers admit using their mobile phones while driving.
Research has shown that using a mobile device, whether hands-free or not, negatively impacts drivers' speed, braking reaction time, lane position, and distance maintained between themselves and the vehicle in front.
Driving under the influence of alcohol
Alcohol is another contributing factor towards driver attentiveness, being the cause of countless accidents, injuries, and deaths. Certain countries, such as Spain, are introducing the compulsory fitting of breathalysers within vehicles. There is also the issue of the increased legalization of marijuana, synthetic drugs, and the growth of over-the-counter prescriptions.
Tired drivers are dangerous too
It's important not to underestimate the impact of fatigue on driver performance. This can be just as dangerous as the influence of drugs and alcohol.
2. Driver education
Improving driver performance has to begin with education and training. Making drivers aware of the dangers of distracted, fatigued, and impaired driving is the first step towards better behavior.
Also, if a company can demonstrate that its drivers have attended regular training, this will go a long way towards mitigating any claims of negligence when an accident does take place. In accident litigation, much of the focus is on risks taken by drivers. Companies are legally bound to demonstrate that they carried out adequate driver training.
Surveys show that drivers who are well-trained are also usually happier employees. They know that their employer cares about their welfare. Consequently, by training your drivers, you can also attract and retain the best drivers.
3. Adoption of company policies
Your company needs to be able to show that it has established policies on safe driving, and you're your drivers understand these.
These policies might include
the use of mobile phones or other electronic devices while driving
eating while driving
being medically fit to drive
4. Enforce your policies
Your policy will only be effective if you can support it with adequate enforcement. You also need to make your drivers aware of the consequences if they don't follow the rules. Evidence shows that drivers are unlikely to take a policy seriously unless there are clear consequences of non-compliance. It's the job of your fleet managers to enforce your policies.
5. Improve performance with data management
You can only be sure your policies are working if you have a means of measuring their effectiveness.
This is where recording and storing driver performance comes in. With the right technology, you'll be able to
monitor driver behavior
identify risk
reduce costly repairs
cut vehicle
reduce insurance premiums
find and implement solutions to driver performance issues
The Driver Monitoring System ADAS Kit from AddSecure is a comprehensive status warning solution designed to monitor complex road situations and driver behavior. It features a range of warnings for the driver and operator, including
–         Fatigue
–         Distraction
–         Lane Departure
–         Forward Collision
–         Distance Monitoring
–         Pedestrian Detection
Click here to get your free demo today!
AddSecure is at the forefront of Driver Performance solutions. We're Europe's leading provider of driver behavior technology.
Keep your drivers and other road users safe. Minimize your fuel costs and your CO2 emissions.