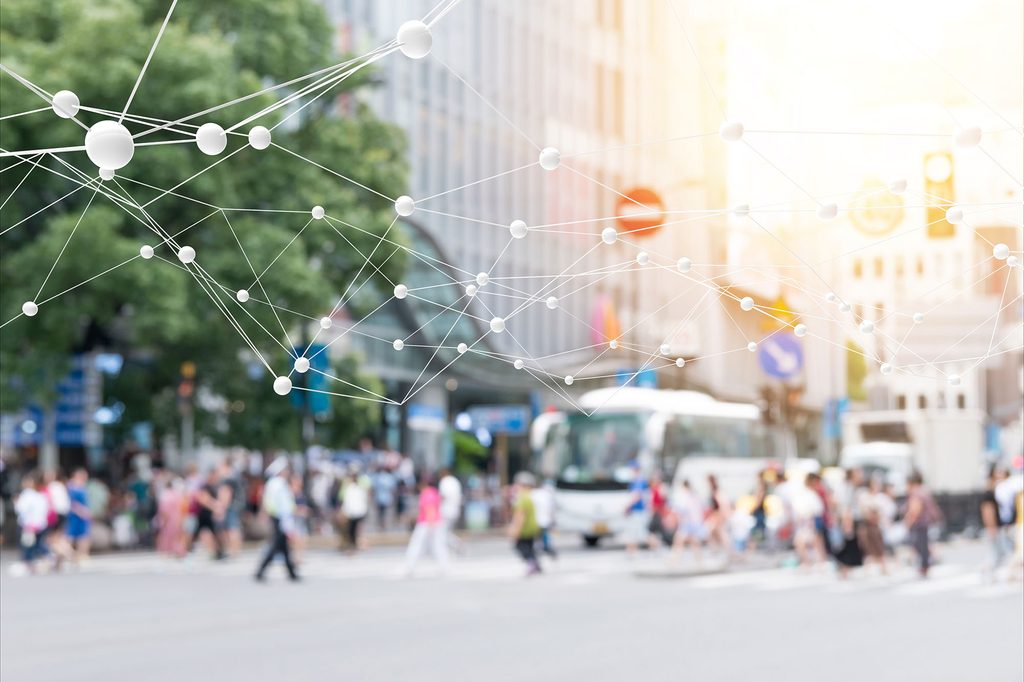 Societal effects and digitalization
Smarter cities and IoT enables better living conditions for many, competitive industries, and a sustainable future. To take advantage of the possibilities of digitalization, secure and updated communication networks are required. This is the reason why telecom operators have begun the technology shift, i.e. the phasing out of older technologies such as copper, 2G and 3G networks. Instead we now move forward to 4G and 5G. What will change and who will benefit from the change? The simple answer is everything and everyone.
Who does what in the technology shift?

 
A number of devices and functions are today connected via 3G and 2G – everything from industrial systems and critical alarm systems, to electricity meters, heat pumps and emergency communication  in elevators. Municipalities, regions, businesses, and organizations with IoT solutions based on 2G and 3G networks must now plan for the shift and immediately start to implement updates. But in order to be able to plan and implement, everyone must be informed and made aware of the change in technology. If the transition and adaptation to the new technology is to be effective, without the risk of interruptions to important societal functions, good foresight and broad collaboration in society are required. All businesses with technology based on 2G and 3G have a great responsibility to secure the future of many critical societal functions.
What does the change mean?
Better connection via 4G and 5G networks contributes to faster and more secure data transmission, which in turn enables products, services, and functions to reach new heights – a prerequisite for further development of a smart, connected society. Collection of large amounts of data is made possible with 5G. With more data to analyze, industries and several different parts of society, among others, can reduce their emissions, and healthcare can automate and optimize different systems and functions. What 4G has already started, 5G will accelerate and improve. The new technology will give society more sustainable solutions, greater opportunities for inclusion, and better conditions to save more lives.
How to

secure

critical communication

s

?

 
As the technology shift takes shape, communications will be faster and critical societal services will be optimized. The downside of the decommissioning of old telecom networks, however, is that it involves a risk to alarm communications and other critical communications. In the alarm sector alone, there are millions of obsolete units across Europe that will be affected when the networks are switched off. These are critical alarms such as fire, elevator and intruder alarms, safety alarms and more. Therefore, technology managers must ensure that all older alarm communications technology that exists around Europe is upgraded and replaced – in good time, before the closure of the old networks.
Where do you start as a manager?
There are simple first steps to take to secure your communications. Take a look at our guide to the technology shift – with facts and checklist. Download guide here.