AddSecure IRIS-4 IP/4G terminals
An Alarm over IP solution certified to the highest EN54-21 CPR accreditation for a reliable fire alarm transmission.
AddSecure adopts a strict quality management policy and strives to be at the forefront of obtaining certification for its products such as EN, VdS, SBSC, INCERT, NFA2P, KIWA-NCP and others. The AddSecure product certificates help the installers and users of the equipment to demonstrate full compliance with local insurer's regulations.
The IRIS EN54-21 CPR accreditation recognizes the IRIS-4 400, 420, and 440 terminals as a reliable and secure Alarm over IP transmission solution for the European fire security industry.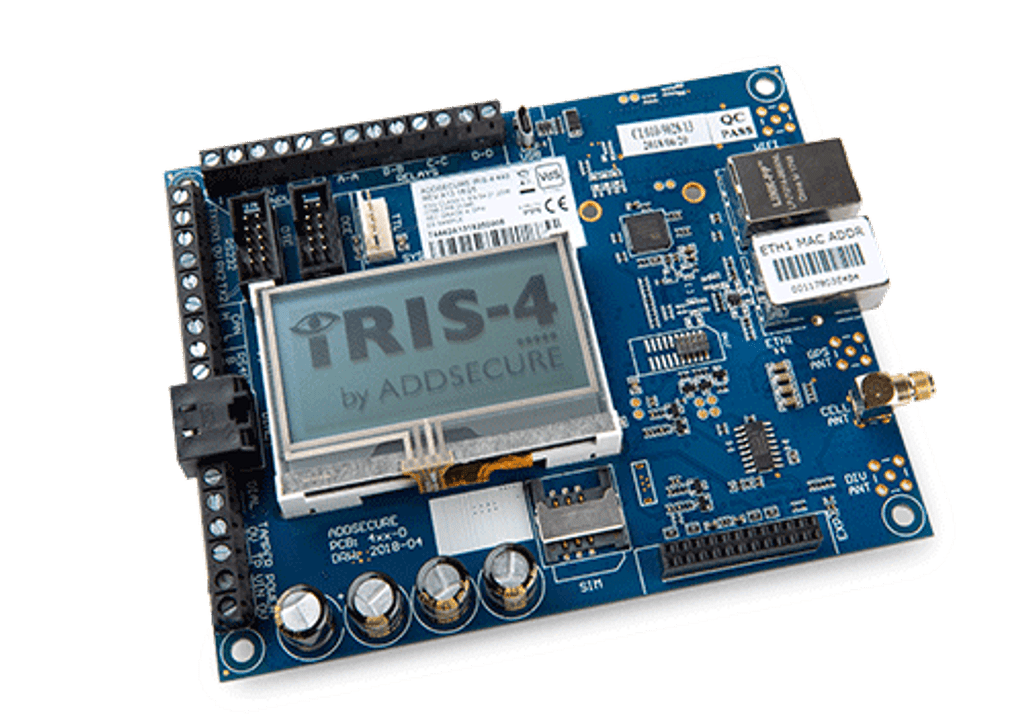 The IRIS-4 4 Series
The new IRIS-4 4 Series is suitable for use in existing enclosures and connects to any alarm panel, offering a highly flexible choice from Grade-2 to Grade-4 signaling options.
IRIS-4 4 Series