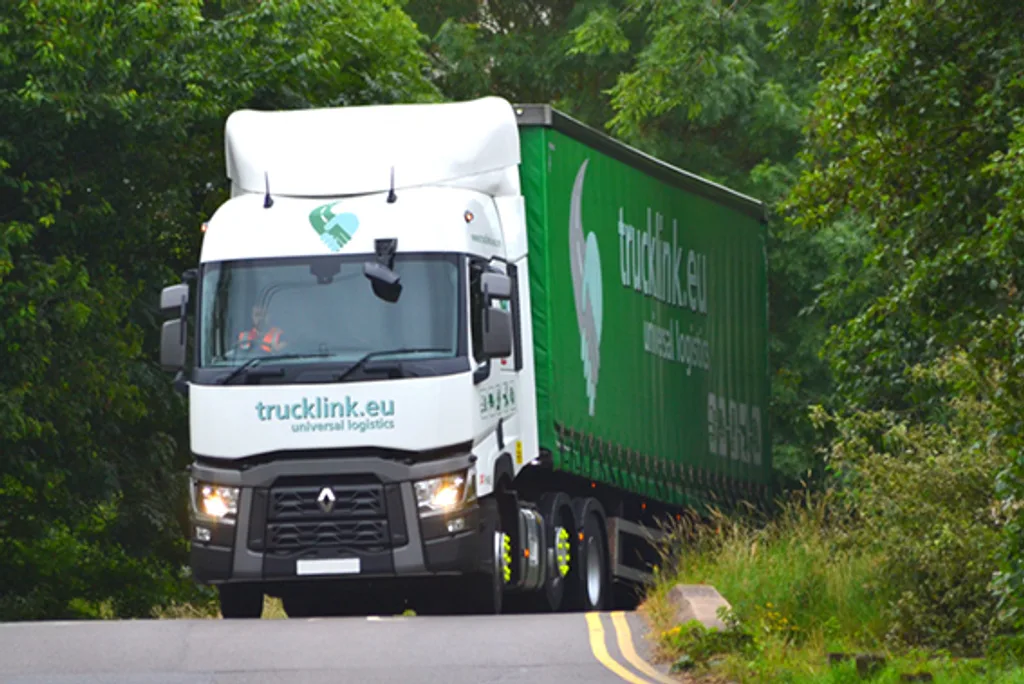 Compliance rules and regulations ensure fleet safety is maintained to a proper standard. Drivers Hours for example, are essential to protect driver's rights and wellbeing, as well as the safety of other road users. Similarly, laws and regulations regarding alcohol consumption within fleets are essential to prevent potentially fatal road accidents.
While completely necessary to minimise potential dangers on the road, a lot of work and man-hours can fall on fleet managers when managing compliance. Especially if you have a larger fleet, anything to simplify these high pressure and complex tasks is welcome.
Tachograph Download – an Isotrak service
Manually collecting your tachograph files is a logistical nightmare and can give way to human error. Particularly if you manage a large fleet and your vehicles and drivers operate all over the country. The challenge is intensified even more so if your team work abroad, and you must consider different compliance rules and regulations from country to country.
Our Remote Tachograph Download solution can save you time to put into your business.  In the system you can schedule automated remote downloads of your vehicles and drivers' tacho files, meaning all the leg work is done automatically.
Remote Tachograph Download helps fleet managers to remain compliant with DVSA regulations (UK only). By creating automated downloads of your Vehicle Unit and Driver Card files, all the necessary data is sent direct to your tachograph analysis provider. Our system is supported by all major Tachograph Analysis providers across Europe, so which ever provider you currently use, our software will fully integrate with.
Furthermore, tachograph download can help you to maximise productivity within your fleet. It gives you visibility of your driver's live tacho status and will make you aware of any driving infringement warnings. Also, being able to view your drivers by their remaining driving hours allows you to manage their time effectively.
Elevate compliance and save time
eCommerce supply chain specialists Truck Link EU have experienced rapid growth in the last few years. In two years, their fleet has grown from a fleet of 15 trucks to more than 40 trucks at peak. Admin tasks and compliance was becoming increasingly time-consuming and challenging to manage, so they felt they should invest in a tachograph solution:
Nigel Todd, Managing Director at Truck Link EU;
"It's making our compliance and administration a lot more manageable as the fleet has grown. After a compliance incident, we felt like we were on the radar and realised we had to up our compliance and procedures."

"What the solution has proved is we can now manage our fleet at a much higher level of compliance, and it doesn't matter how much more the fleet grows because the technology takes care of all the administrative burden. We now have a green O license and pass our independent audits with flying colours."
Designed to ensure no one in your team gets behind the wheel after having one too many, our Tethered Alcohol Breathalyser combines the functionality of a breathalyser with telematics. You can ensure your fleet is operating within compliance rules and the law, while simultaneously preventing drink-driving from occurring within your fleet.
The hardware is wired directly into your vehicle's ignition, so only 'Pass' breath readings allow the engine to start. Installation is possible with HGVs, coaches, cars, and LGVs, as either a tethered, or portable device.
Tamper-proof technology will prevent any false readings, and configurable thresholds mean the device can work around your company policy on drink-driving. Whether that is a zero-tolerance policy or the legal driving limit. Furthermore, Driver ID integration will grant you full visibility of recent and historical breath tests.
Protect your company with preventative action
A priority for all fleet managers is saving time and ensuring their business runs in a productive, efficient manner. However, making sure drivers are safe while on shift is equally as important. Drink-driving remains the cause of thousands of accidents every year in the United Kingdom. Because of this, for the haulage industry it will always be a key focus for compliance and safety regulations.
It is essential that fleet managers take preventative action against drink-driving within their fleet. Indeed, to minimise the risk of potential accidents and maintain the safety of drivers and other road users. But also, to protect their company reputation, future success, and insurance costs. An investment in a Tethered Alcohol Breathalyser can have a positive impact on your insurance premiums, saving you money long-term.
Nigel Todd, Managing Director at Truck Link EU;
"It makes us attractive for insurers. After showing them the trends and what we are committed to in terms of compliance they decided to freeze our premiums on the basis that we take on the Tethered Alcohol Breathalysers."

"It leads to driver discipline because we don't have to man-manage people when they're offsite. The night before they attend work, they will think twice about having that extra pint or shot they should not do. It gives us protection because just one incident could cost the company dearly."
Guide

: How to make your transport business more efficient through digital solutions
Help your drivers make out the most of their day and optimize the transport missions to secure a profitable order-to-cash process!