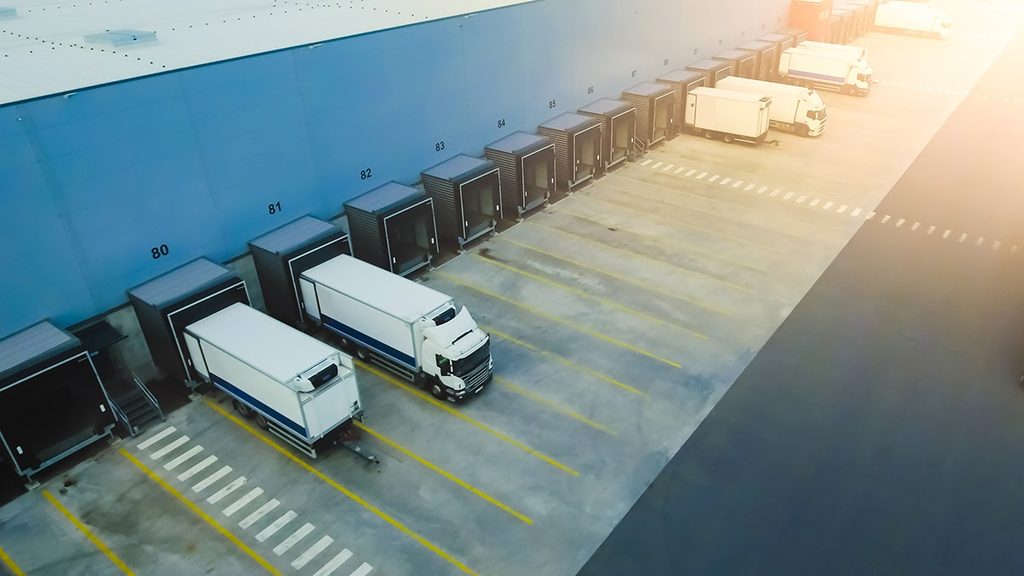 Are you fed up of having to settle for split liability when there are no eye witnesses? Perhaps you're looking to reduce accident rates and promote safer driving? From protecting against crash-for-cash scams to being used as a tool to improve driver behaviour, installing a camera system can result in a number of benefits to your business. However, finding the right camera system for your fleet all hinges on how your vehicle camera system needs to work for you.
To help with the decision-making process, we've compiled a definitive list of the top 5 questions you need to ask to help narrow down your options:
1. How many cameras do I need per vehicle?
Camera systems can range anywhere from simple, single, forward-facing dash cams to more complex, multi-camera solutions offering 360o coverage both inside and outside the vehicle. The number of cameras you require per vehicle is completely dependant on what you need to be able to see. If it's purely a case of needing something cheap and easy to install to catch accidents, then an off the shelf sd-card dashcam is your best bet. (These are widely available to both the public and private sector from places such as Halfords and Amazon.) Of course, the functionality and quality of these vary from basic SD-card cameras to more robust, 3G/4G based dash cams. However, you need to bear in mind that any accidents that happen to the sides or rear of your vehicle won't show up on the footage.
Multi-camera systems on the other hand can range from two cameras to twenty! These are hard-wired by a professional and often come with different camera options to suit different positions i.e. a domed camera for 360o vision on top of the vehicle roof or a side camera which can be fitted to a HGV wing mirror. Not only do they provide full coverage of the vehicle in the event of an accident, they can also be used for CCTV purposes to ensure correct on site procedures, or protect against theft of any on-board loads.
2. How can I access the camera footage?
Depending on the vehicle camera system that you are considering, the process of accessing footage can vary. From your basic SD card operated dashcam, to the more comprehensive 3G/4G and Wifi systems, there is a range of vehicle camera systems that offer different levels of accessibility. The two main ways of accessing camera footage are to manually download the footage, or access the footage remotely.
Camera systems that solely use memory hard drives e.g. SD, or MDVR for storage, require the user to access the hardware within the vehicle to download the footage direct from the camera; this process can work well for small owner-operators and fleets that return to site every day, but because it requires the owner to travel to the vehicle to retrieve the footage before it is overwritten, the process is time-consuming. It also bears in mind that manual download systems can often be tampered with, as the memory drive is relatively easy to access and remove. Therefore, even though cameras with manual download systems are simple and often cheaper, the possibility for footage to be lost or tampered with means that manual download systems may not be suited for all fleet types.
In contrast, cameras with remote access capabilities – where the camera's footage can be accessed over the air through an internet connection – tend to be a more viable option for many fleets whose vehicles are away from the depot for days, if not weeks, at a time. The key benefit of a vehicle camera system with remote access capabilities is the ability to access footage from the camera system at any time, regardless of vehicle location. Within seconds of an incident occurring, you are able to view and download the footage without having to leave your desk. However, it is important to note that cameras with remote access capabilities also have higher costs, due to data charges for downloading and live-streaming footage. These 3G/4G and wifi-based camera systems still contain inbuilt storage, ranging from a single SD card to much larger DVR hard drive storage.
3. How long is my camera footage stored for?
"How long is a piece of string?" Every camera provider on the market will give you varying numbers and timelines for how long their system stores camera footage for. But there are some general rules of thumb…
All camera storage systems hold your footage for a set amount of time before it runs out of memory and starts to write over the old footage. How long you have before your footage is overwritten is simply dependant on the storage size.
SD-based vehicle camera systems tend to have the smallest storage capabilities. Depending on the size of the SD card, the amount of time you have before the footage is overwritten can range anywhere from a couple of hours, to a couple of days. Like the SD-based systems, MDVR's memory storage also depends on the size of the hard drive and the number of cameras used on the vehicle. A two-camera 2TB MDVR system will be able to store footage for up to 3 months, but an eight-camera system with the same memory space will obviously have shorter storage times. Due to this customisability, MDVR's tend to store footage for anywhere between 2 weeks up to 3 months.
4. How will I know if my camera system has caught any incidents?
The incident reporting process can be frustrating and tiresome at times. From false claims to proof of fault – your cameras are there to help simplify the process. But how do you know if your vehicle has been in an incident? Do you leave it up to your drivers to let you know if they clipped a car? Or wait for the public to report an incident?
Most high-quality vehicle camera systems are now equipped with g-shock sensors that are able to detect anything – from driving around a corner too fast, to a full impact collision. This allows you to configure automatic incident alerts that are triggered by g-force events. The alerts can be set up to multiple contacts from business owners to insurance companies. Benefits of this functionality include FNOL (first notification of loss) to your insurance provider which helps toward speeding up the claims process (resulting in lower claims costs).
Some suppliers on the market are also able to provide a 'managed service', whereby a dedicated person or team is there to help find and download footage on your behalf. A managed service is not a necessary expense for all companies, however, if you have a large fleet of vehicles, handling vast amounts of footage can be a time-consuming exercise.
5. How long will the camera system be guaranteed for?
Imagine you get a call from a member of the public accusing your driver of driving into their car a few days ago. You go to retrieve the footage only to find that the camera hasn't been working for over a week! You can prevent this from occurring by performing regular health checks or using your managed service to perform the health checks for your fleet. These can only be performed on vehicle camera systems with an internet connection, for you to log in and click through to ensure all cameras are streaming and the video quality is clear and uninterrupted.
Although you will hope that your system will never have an issue, technology can falter from time to time, yet not all companies that offer vehicle camera systems will provide you with a warranty. It is important to ask all potential providers what their guarantee policies are.
All AddSecure camera systems come with a full warranty for the entire length of the contract to give you complete peace of mind.