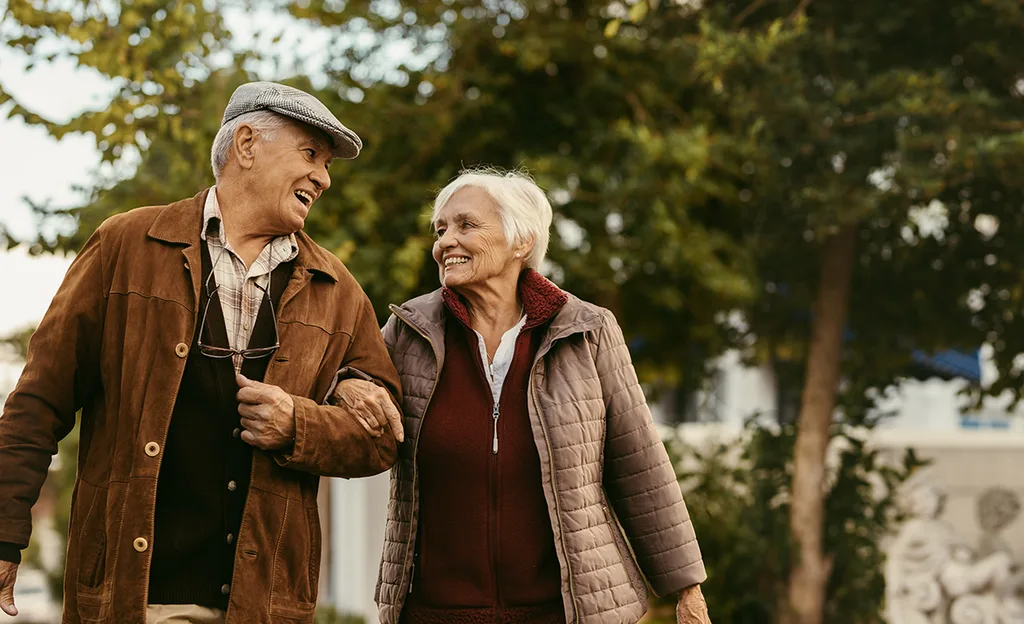 Security phones and wearable alarms for example, play a crucial role in emergency situations and the everyday monitoring of patients, and so a high-quality solution should always be considered. However, when making an investment it is important the right foundations are laid to ensure the devices work to their full potential.
As 4G networks become more available, and current contract periods draw to an end, now is the ideal time to upgrade your safety phone technology. Indeed, an upgrade involves an investment, however the long-term benefits for municipalities and the people they support should not be overlooked.
Here, we will investigate in greater detail how a 4G upgrade to your network and devices can help you to save money, improve efficiency when delivering care, and maintain elderly people's quality of life.
Upgrading your security phones
Security phones for elderly people are incredibly impactful when it comes to supporting someone's independent life at home. They provide reassurance to both the elderly person and their families that should they need assistance, or an emergency occur, help is never far away.
They have proven to help people live at home for longer with minimal hands-on care. This helps elders maintain their independence and allows care workers to allocate their time more efficiently without making unnecessary home visits. As live-in care very expensive, an investment in security phones can deliver a quick ROI to municipalities, while making everyday improvements to how they deliver care.
Upgrading to 4G smart phones also beneficial to care workers, as they allow for remote visits and assessments. This can allow care homes to prioritise more demanding, human-to-human care, without compromising the quality of services delivered to those who still live at home.
Why choose 4G over 2G?
4G safety phones operate with better reliability, as they can use different network bandwidths; 2G, 3G, and 4G networks. This means should one operator network be down, they can connect to a different network and work as normal. Also, they open up a new range of accessories to end users, such as fall, smoke, door and stoves alarms.
These additional alarms can provide a great sense of security and safety, helping to reassure them while at home there will always be help available to them. It can also provide confidence to elderly people to keep living an active, fulfilling life.
Services enabled by 4G safety phones also make predictive healthcare possible, which can have a huge knock-on effect to the resources and money municipalities spend on care. Moreover, families can gain access to information on the health of their elderly relatives, giving them insight, and reassurance of their well-being.
Once you have made the switch, maintaining a 4G solution is very minimal in terms of effort and costs, as updates are done remotely and quickly via data connections. Therefore, your system will always have the latest software updates and features.
How technological solutions support municipalities
Providing quality care to senior citizens can be expensive for municipalities, however technological solutions can help care providers turn short term investments into long term gains. With the support of Smart Care solutions, the need for more supportive care is less immediate, and so expenses to the municipality are deferred.
As well as providing savings to municipalities in the long-run, security phones and alarms have a profound effect on the day-today wellness for senior citizens and their families. Especially for someone beginning to feel concerned about their condition, or capabilities, a safety solution can bring a great deal of reassurance.
For example, in Laitila, Finland, safety phones are used so the elderly person can trigger an alarm and make a voice connection with an employee of the AddSecure Alarm Centre, all from a device on their wrist. The employee then assesses the situation remotely, sending assistance the scene if necessary. Thus, as well as providing support to the elderly person, unnecessary costs are saved for municipality.
It may seem complex and daunting, however an upgrade to a 4G system is a very straightforward process. A 4G solution future proofs your care solutions, while ensuring your municipality benefits from most reliable and best performing technologies available.
Smart Care solutions
As the ageing population grows, making use of technologies to support elder car will become more common. To learn more about the Smart care solutions available from AddSecure click the button below.