PANGEA 4G Security Router
PANGEA 4G Security Router is an effective and secure 4G Router for CCTV systems, access control systems and other monitoring and remote access systems. It has been specifically designed to meet the stringent demands of the security industry and PANGEA 4G Security Router can be used to link all of the building's security and control systems.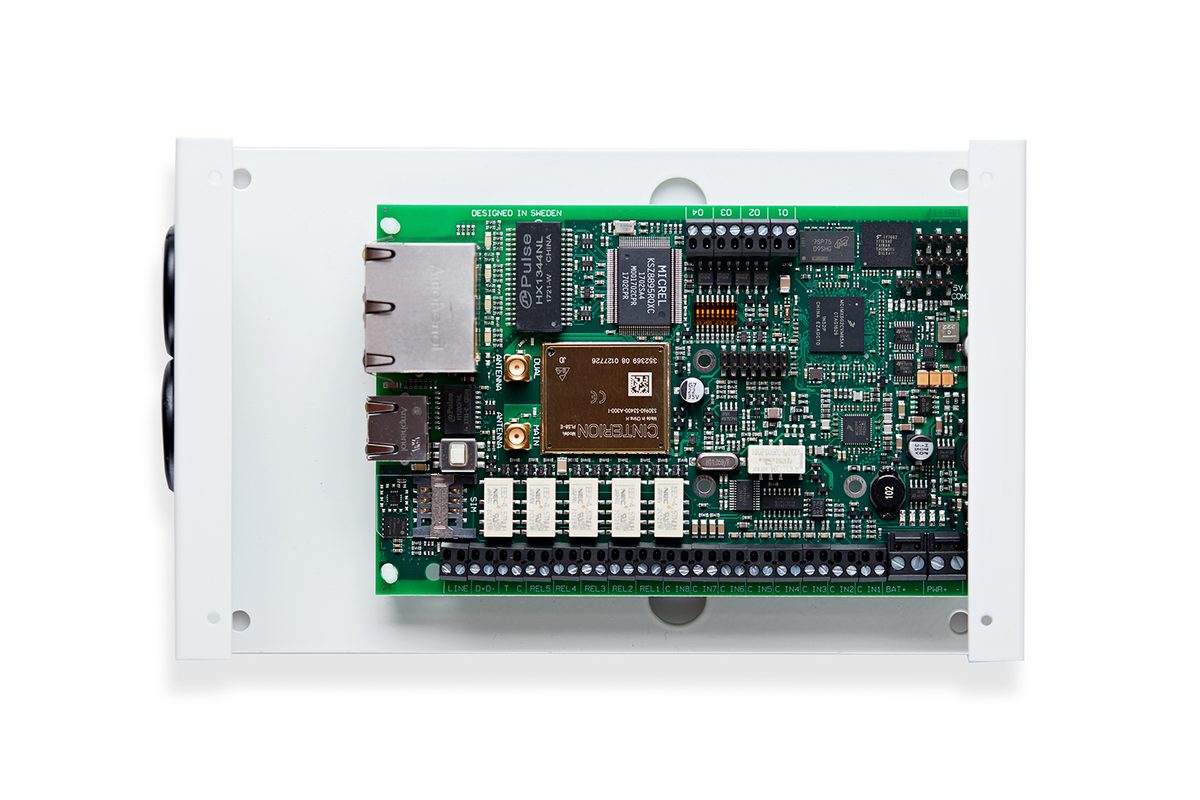 Our hardware platform combines advanced and fast router technology with international certification for alarm transmission of intruder and fire alarms. Our 4G routers are equipped with WAN and VLAN functions to manage the fact that buildings and systems are increasingly connected online. IOT offers completely new communication opportunities for technologically mature companies to gain an overview of all their security systems in real time.
PANGEA 4G Security Router creates an effective hub for connection of up to four different alarm/monitoring systems in the same property. It is the ideal solution when there is no fixed line internet connection, but it also offers a problem-free and secure communication solution when you want to use an existing IT infrastructure.
Product overview
1 WAN, for Ethernet connection for e.g. alarm transmission or data transfer

4 x LAN with VLAN technology and VPN (optional)

1 4G/3G/2G modem, 100 Mbps download and 50 Mbps upload

Roaming E-SIM with optional extra SIM

Support for digital alarm protocol SIA DC09 and SOSv4

SMS/Mail/Voice/Push (optional)

Telephone line output for Dial capture with support for analogue PSTN, SIA and Contact-ID

8 digital inputs

5 bi-stable relay outputs

4 solid state relay outputs