DALM with plastic housing
By digitising existing analogue installations, using the DALM IP Communicator creates a future-proof and supervised alarm transmission to the Alarm Receiving Center with opportunities for additional and more flexible security solutions. The plastic housing makes the installation more pliable.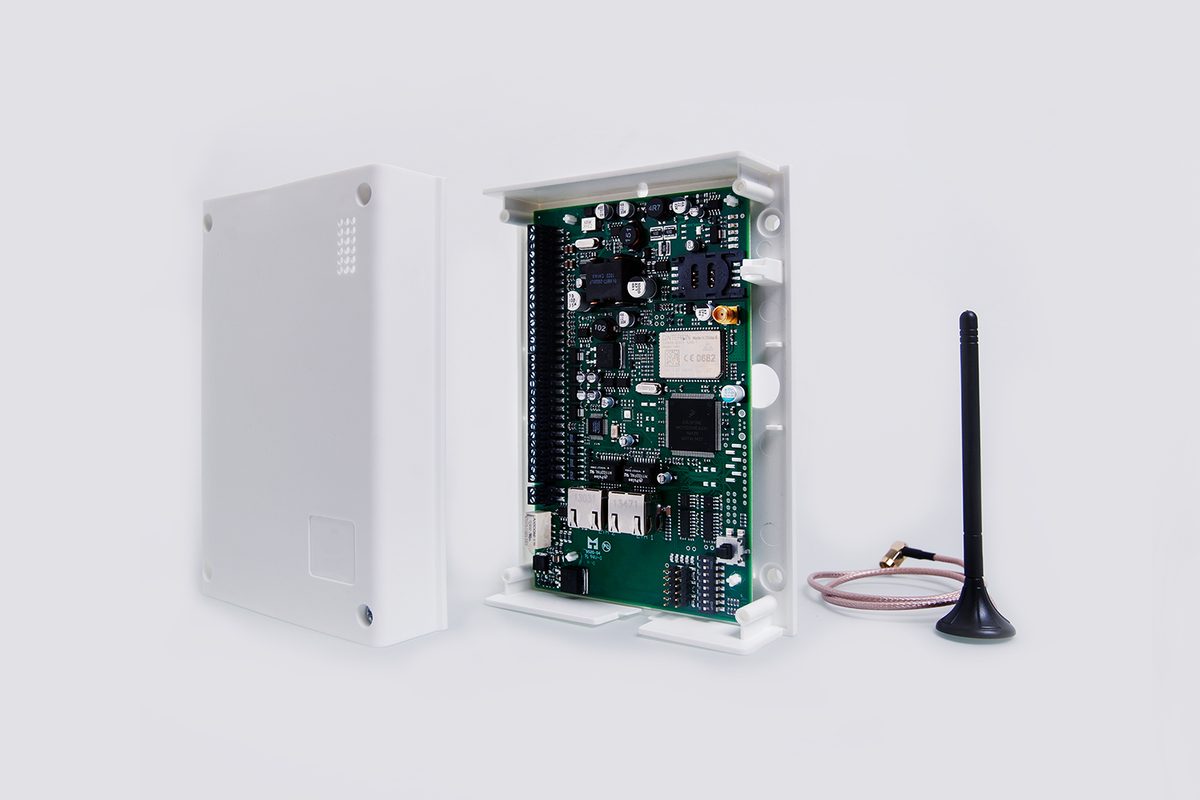 DALM IP Communicator has dual communication paths used as external alarm transmitters in operation, fire and intrusion alarms. The phone line output handles analogue alarm protocol from the connected intrusion alarm and converts to TCP/IP protocol for transfer to the Alarm Receiving Center. DALM has inputs and alarm outputs that can be operated remotely.
DALM provides easy remote access to the connected intrusion alarm and even some fire alarms. With the optional SIM card Secure SIM24 optimum security and availability is provided. Additionally, access to new security services such as the EagleEye App with pictures from the connected cameras, remote management and alarm information directly on the client's mobile phone, tablet and computer.
The Security Router is operated through our user-friendly web portal EasyWebManager and means that you as a security installer can offer a faster service and a range of new services.
Benefits
Easy installation

Tele Output for conversion of SIA (level 1-3), SIA Hex, Contact ID and Robofon

TCP/IP alarm transmission via fixed Internet and/or 2G, 3G or 4G to the Alarm Receiving Center and/or EagleEye

8 inputs and 4 remote controllable outputs

Encrypted information transmission

Continuous function and liaison monitoring through polling between the router and Alarm Receiving Center