Transport & Logistics
Run a smarter, safer and more efficient fleet with the industry's leading connected fleet management platform.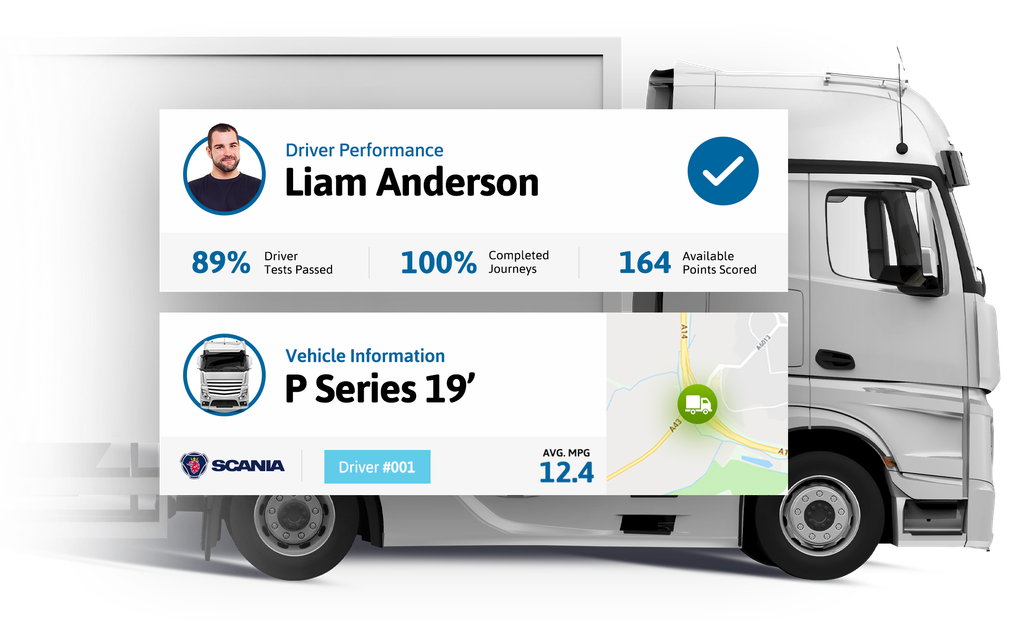 Companies within the transport and logistics sector rely on huge amounts of data to optimize their operations.
The benefits of our solutions are twofold. Firstly, they enable efficient order management and scheduling by capturing essential data. Secondly, they assist in monitoring compliance with legal requirements. Our solutions excel in these areas as they not only gather the necessary data but also provide immediate accessibility. For instance, the tachograph can be easily read out, offering a cost-effective and seamless process. Additionally, the remaining driving times are conveniently displayed on the scheduling overview, enhancing efficiency further.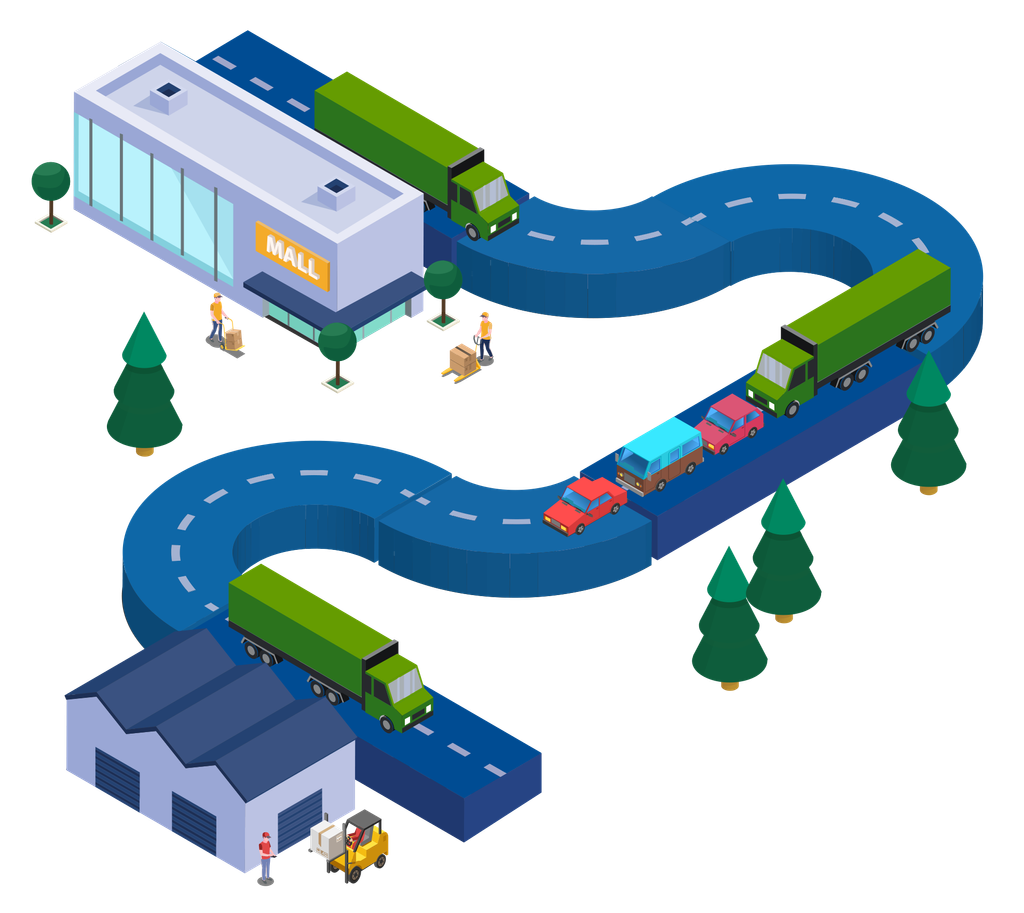 Our user-friendly cloud-based transport management system offers ideal conditions for monitoring, dispatching, and communication with field staff throughout the order-to-cash process. Do you think your fuel consumption is too high? Our unique eco-driving and driver motivation solutions can help you identify potential improvements in individual drivers' driving styles. The reports we generate will also help you keep an eye on the company's development and react quickly to any problems that arise.
The benefits of a connected fleet management platform for transport logistics
Increased efficiency
Optimise planning, enhance customer service levels and keep a check on your fuel spend with live, minute-by-minute vehicle location, status and performance updates.
Streamlined compliance
Simplify compliance with our industry-leading Remote Tachograph Download solution and user-friendly Maintenance Module.
Improved safety
Identify dangerous driving habits and offer personalised feedback for those drivers most at-risk.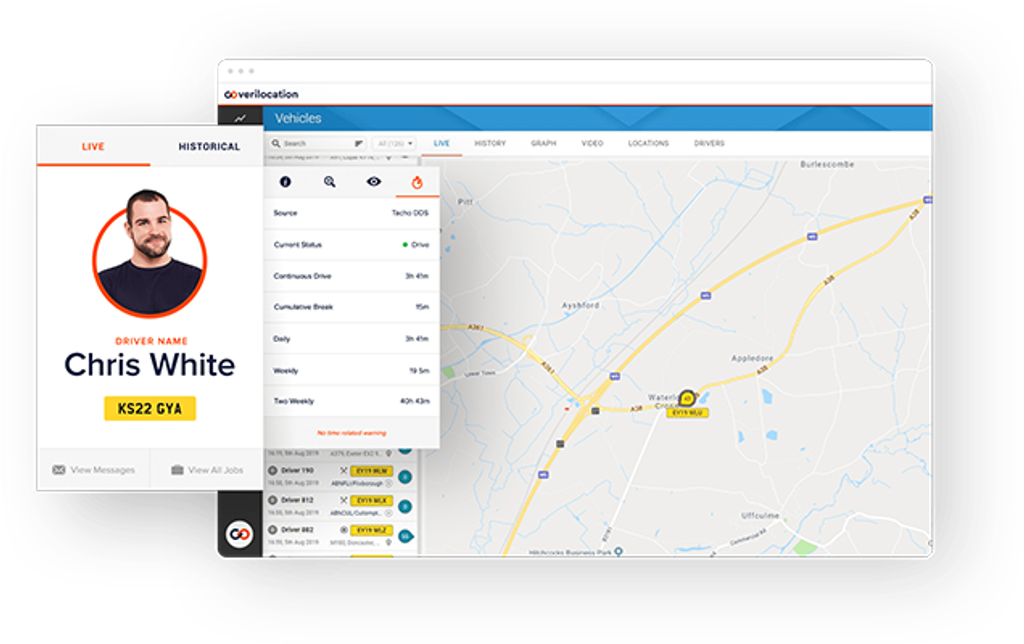 Take Your Fleet Operations To The Next Level
Transform your fleet operations with the power of live vehicle and driver status updates. Dispatch more effectively, boost customer service and realise greater fleet productivity with real-time vehicle tracking and remaining tachograph driving hours updates. And with our fully integrated TMS module, you can monitor route progress with ease via the live plan vs. actual board.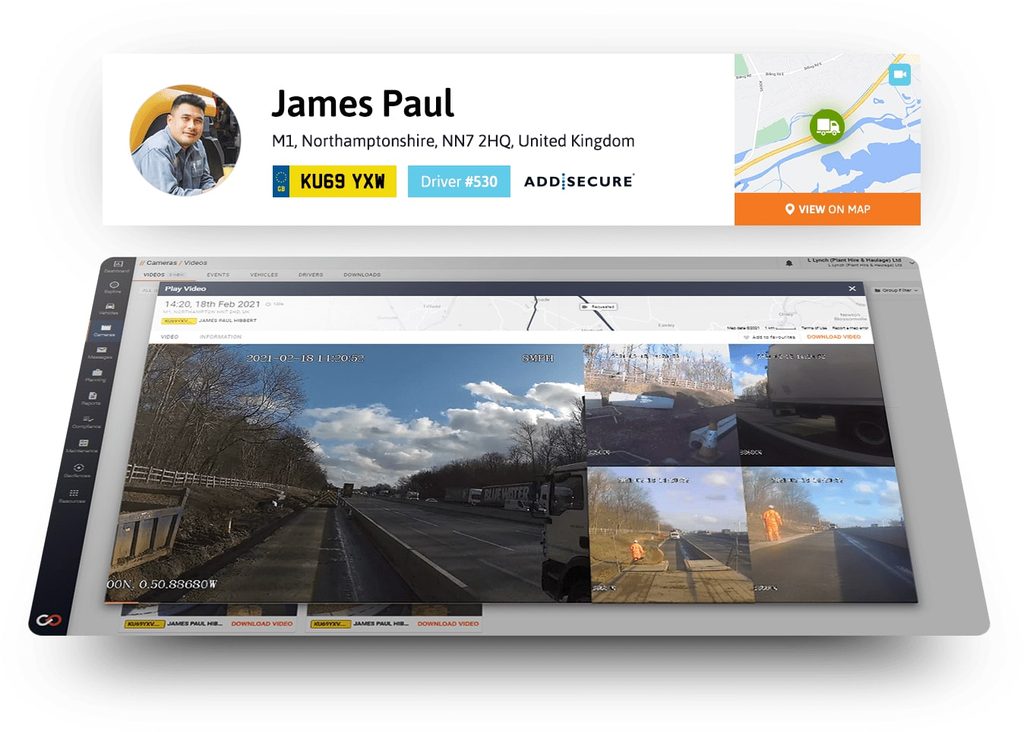 Protect your fleet and your drivers
It's never been easier to ensure the safety of your drivers with our range of tools to monitor, investigate and reduce fleet accidents. From detailed driver behaviour reports to our range of high definition vehicle camera systems, quickly identify those drivers most at risk and implement effective retraining programme with bespoke feedback.
Multi Camera Solutions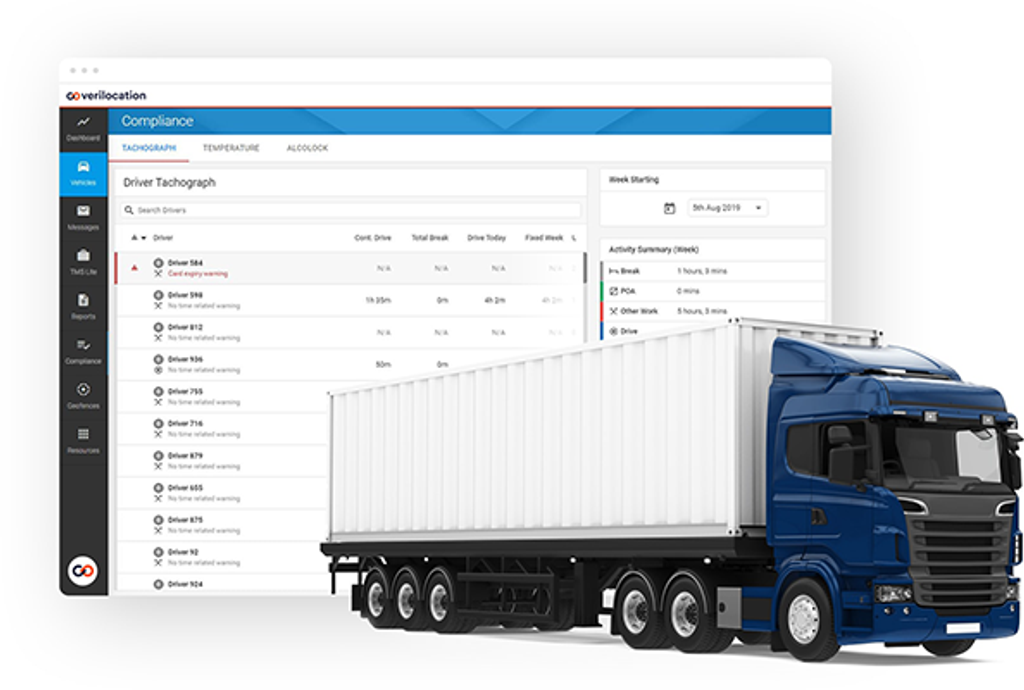 Streamline Compliance
Take the hassle out of remaining compliant with our remote tachograph download solution and maintenance module. Schedule automated remote downloads of your vehicle and driver card tacho files from anywhere in the world and save yourself up to 2 man days per vehicle per year in manual downloads. And with our user-friendly maintenance calendar, you can keep on top of important fleet maintenance with the simple to use servicing scheduler.
Find out more
Integration With Ease
Our open ended APIs make syncing your routing and scheduling tools a breeze. Get in touch with our IT support team today to find out more.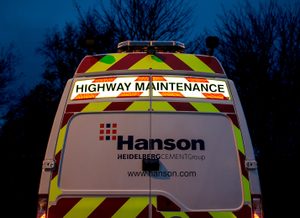 The Verilocation system has enabled us to make significant fleet efficiency improvements based on the accurate data derived from the CANbus monitoring technology. The FMS league table and fuel analysis reports show us which drivers are consistently performing below the fleet average and have proven invaluable for driver training.
Ian Owen, Operations Director For Owens Road Services