Electric Proof of Delivery (ePOD)
All the information you need to make smart business decisions when it comes to your fleet.

Vehicle tracking like you've never seen before
Stripped back and simplified, this is telematics 2.0. Building on our foundations of 20 years experience in the industry, we've reimagined and redesigned our vehicle tracking interface from the bottom up to offer a fresh and new approach to fleet management. Scalable, customisable and entirely web-based, access all the data you need to make more informed business decisions.
Build a package for you!
Discover greater fleet efficiencies with Verilocation's vehicle tracking.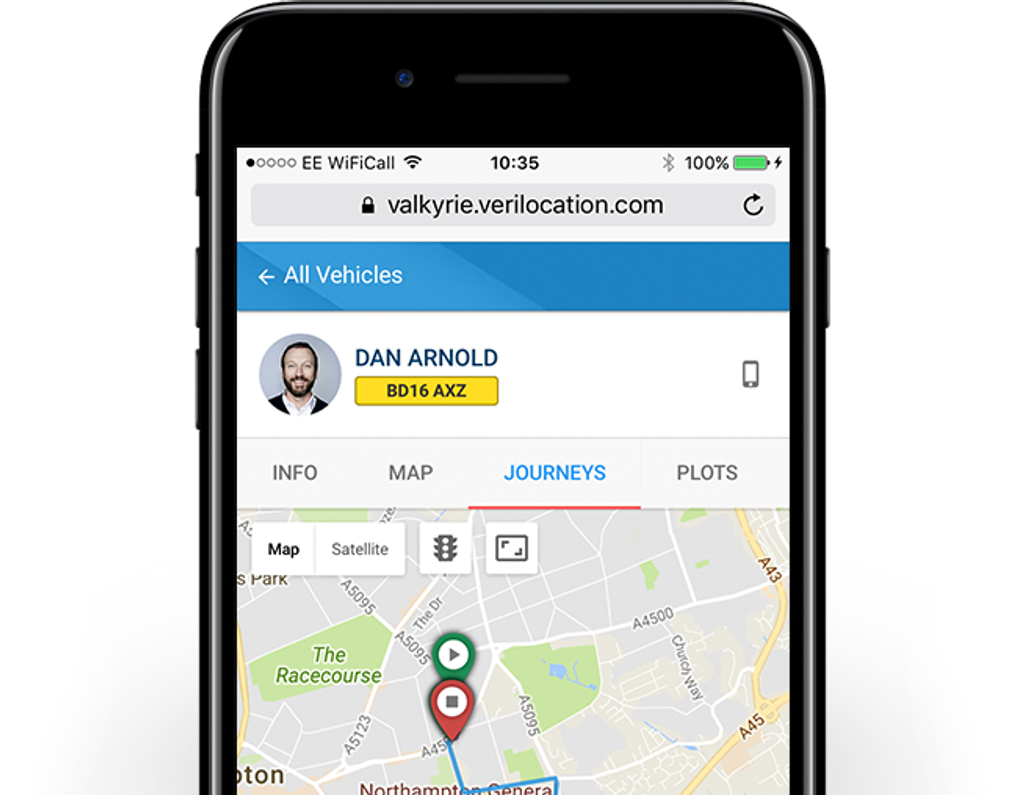 Real-time Visibility
With AddSecure's state-of-the-art vehicle tracking system you can monitor your valuable assets in real-time, directly from our web-based telematics interface, on any device, from anywhere in the world. The Google Maps integration gives you live vehicle location and traffic updates to aid proactive customer service and effective workforce management.

Journey Insight
Get a comprehensive view of each historic journey with our interactive detailed insight graphs. Showing key driving efficiency related parameters and events such as engine idling, speeding and bad anticipation, you can make informed improvements when it comes to your fleet's bottom line.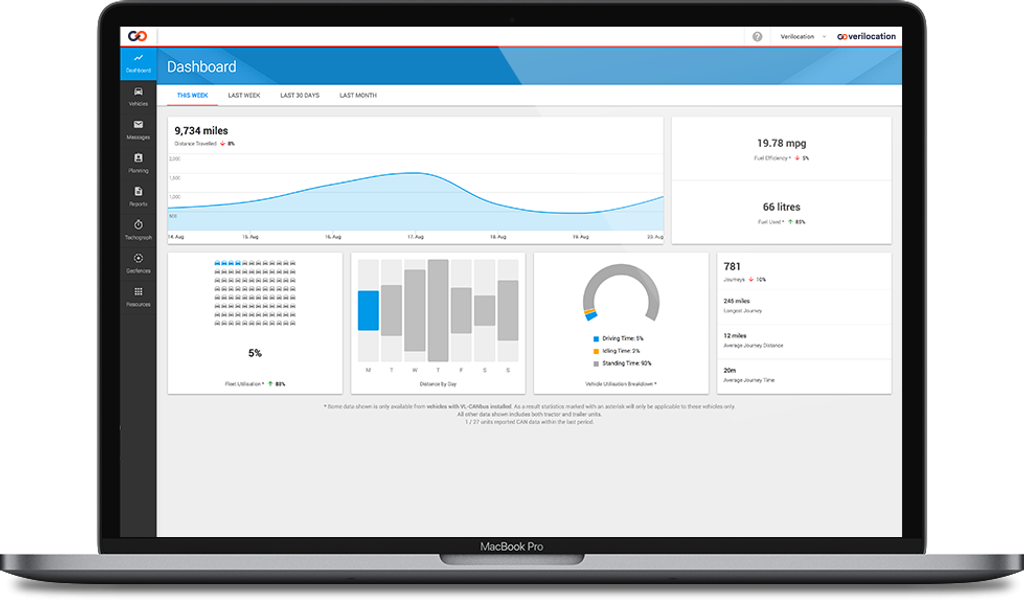 Dashboard
Create a completely customised dashboard and view only the data important to you. And with its interactive capabilities you can drill down to the finer details or zoom out to get the complete picture.
CLUSTER TECHNOLOGY
Large fleet? Simplify your screen with our optional vehicle clustering feature with intelligent vehicle utilisation breakdown.
CRUMB SETTING
Our innovative crumb setting technology means you never miss a thing. With every movement and accelerometer event captured you get the full picture with each journey.
GOOGLE MAPS
With Google Maps integration you can now access live traffic updates, street view and aerial maps for an improved tracking experience.
MULTI-NETWORK SIMS
Never lose track of your vehicles again with our multi-network roaming sims.
Reporting Suite
Get full insight into your fleet operations with our newly redesigned and user-friendly reporting suite. From business expenses to driver behaviour league tables, you will have all the information you need maximise your fleet operations right at your fingertips.
Geofencing
Create zones of interest – such as customer sites or employees homes – with our polygon geofencing feature. Report and alert on whether your vehicles enter or leave these defined areas.
27%
Increase of a really important KPI

15%
Increase of another really important KPI
320%
Increase of a really important KPI