Electronic Logging Device (ELD)
The most driver-friendly, easy-to-use and affordable ELD solution. Remain complaint with the industries leading Electronic Logging Device.
Let AddSecure connect you to a world of safety and compliance with Isotrak ELD, the most driver-friendly, easy to use and affordable ELD solution. AddSecure's industry leading ELD solution helps you to connect drivers, dispatchers, brokers, fleet managers, shippers and receivers.
With Isotrak ELD, warehouse personnel can assign a dock number, time of arrival, nearby safe parking aw well as additional notes. Instant notifications can be sent to all drivers and carriers to keep all parties connected.
Flexible ELD solution (Quick-Switch)
More than 20 different engine reading (ECM)
Support of key state rules (e.g. California, Floria, Texas, Oilfields Canada 1 & 2)
Clear screens, clean layout, easy navigation
Multi-driver, multi-truck support
A fully certified ELD solution
AddSecure's ELD solution is industry leading and is certified with Transport Canada and Mexico in addition to meeting Federal, State and US exemptions.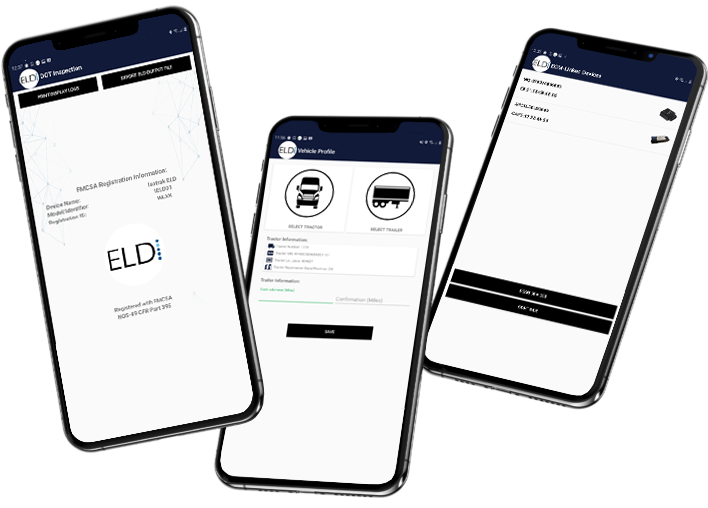 Schedule an ELD demo
Get in touch today to schedule a demo of the No.1 ELD solution on the market.
Schedule a demo!
Hours of Service
Stay updated on your driver's Hours of Service with AddSecure's all-in-one ELD solution. Our user-friendly app allows drivers to quickly an accurately complete e-logs and input their duty status. Additionally, driving status automatically updates when a direct bluetooth connection is established between the app, and onboard ELD telematics device. Even in remote locations.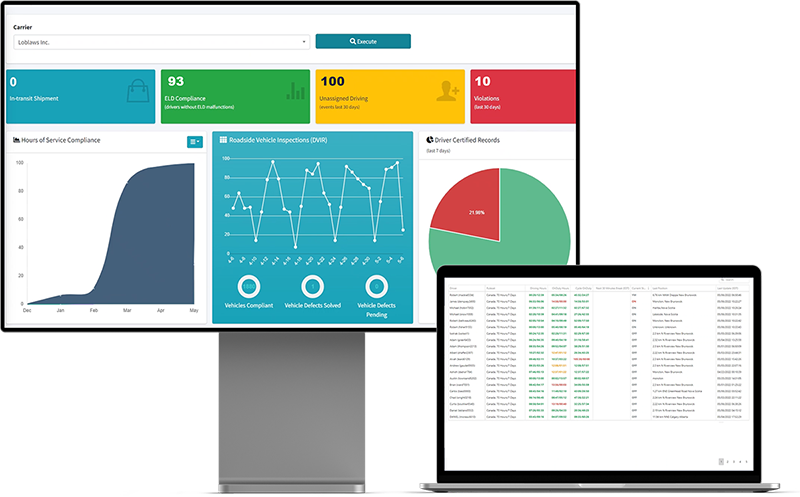 Keep compliance simple.
Prevent HOS violations
Protect your drivers CSA scores against Hours of Service infringements with real-time alerting of any impending driving time violations. Set custom threshold alerts via SMS/email.
Telematics integration
Isotrak's web-based telematics platform displays historic and live driver HOS data. Real-time visibility on available driver hours allows you to maximize productivity.
Master DOT inspections
Drivers have total confidence with DOT inspections when HOS logs are automatically audited. In-built device connectivity enables your drivers to send their HOS logs direct to DOT compliance officers via e-mail.
More fleet management products

Vehicle Camera Systems
Our industry leading commercial vehicle camera systems help you to proactively mitigate risk and provide tailored driver coaching

Temperature Monitoring
Ensure your temperature sensitive goods are maintained and delivered within the correct conditions with VeriLocation's on board GPS...

Driver Performance
Boost driver behaviour levels across your fleet and reduce fuel wasteage with Verilocation's market leading CANbus driver behaviour...