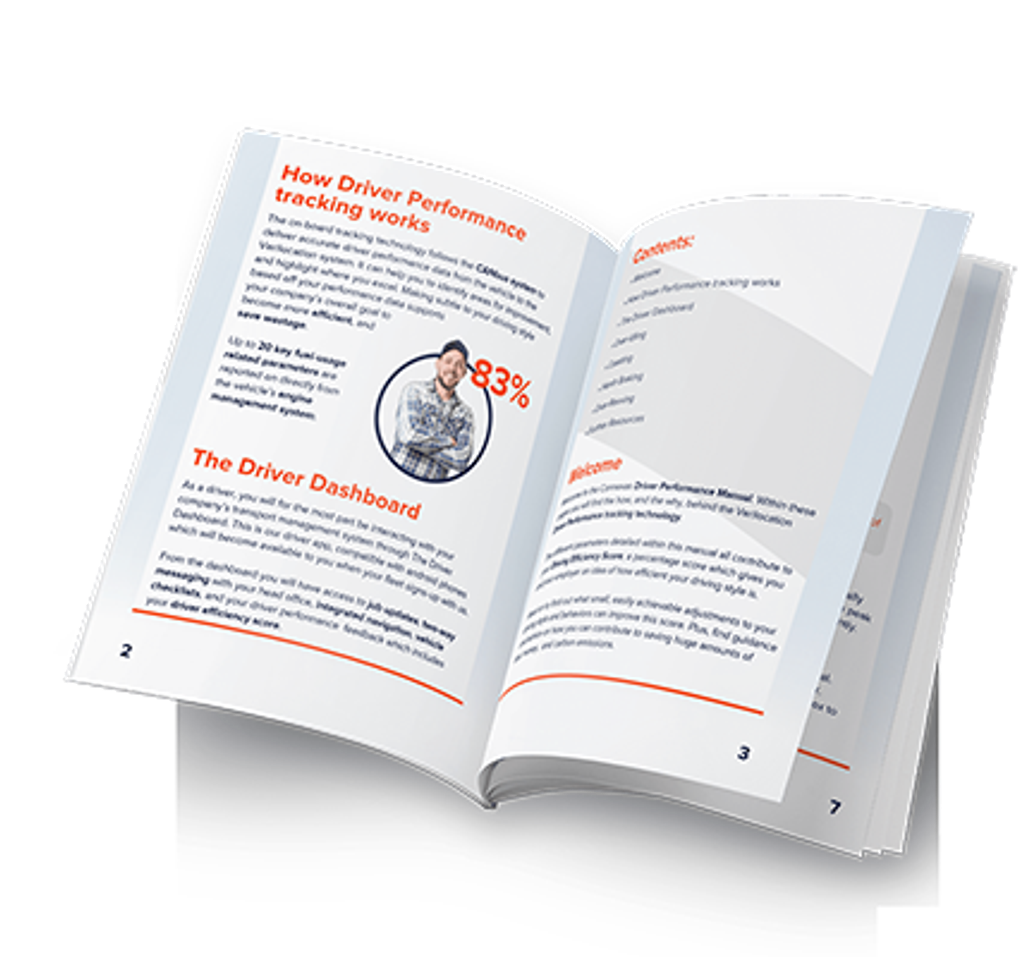 The Driver Performance Guide
A day-to-day guide to improve driver performance and efficiency.
Improve Your Driving Efficiency Score
The different parameters detailed within this guide all contribute to your Driving Efficiency Score, a percentage score that gives you and your employer an idea of how efficient your driving style is.
Download today to find out what small, easily achievable adjustments to your driving style and behaviors can improve this score.
Many companies now tie performance improvements with rewards such as financial bonuses, vouchers, new licensing opportunities, and more!