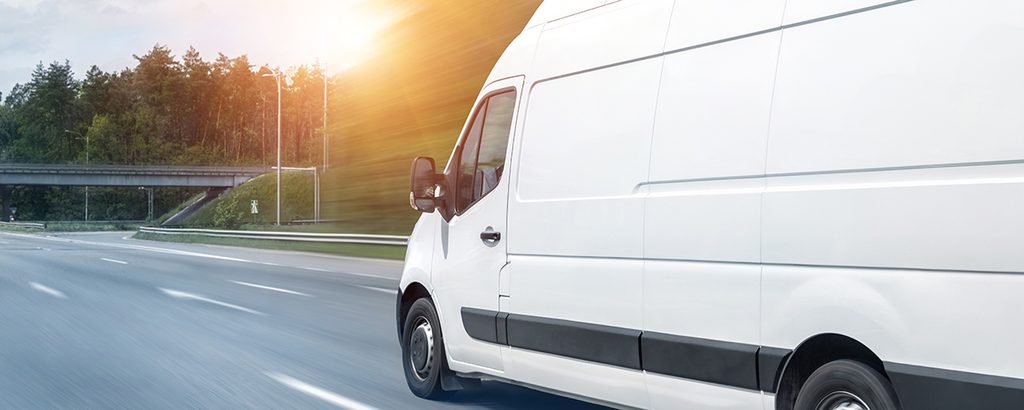 Monitor your fleet with the right GPS tracking technology
Real-time GPS fleet tracking
GPS fleet tracking uses satellite and cellular technology to allow your fleet managers to locate vehicles and other assets in real-time. Recent advances in technology have given a serious boost to fleet managers across the world. Modern fleet tracking systems allow you to monitor your fleet in real time and are now so much more than a series of dots on a map. Your fleet managers can now enjoy clear visibility and actionable insights into a wide range of vehicle management areas.
The result? Measurable improvements in
driver behaviour
fleet management
asset management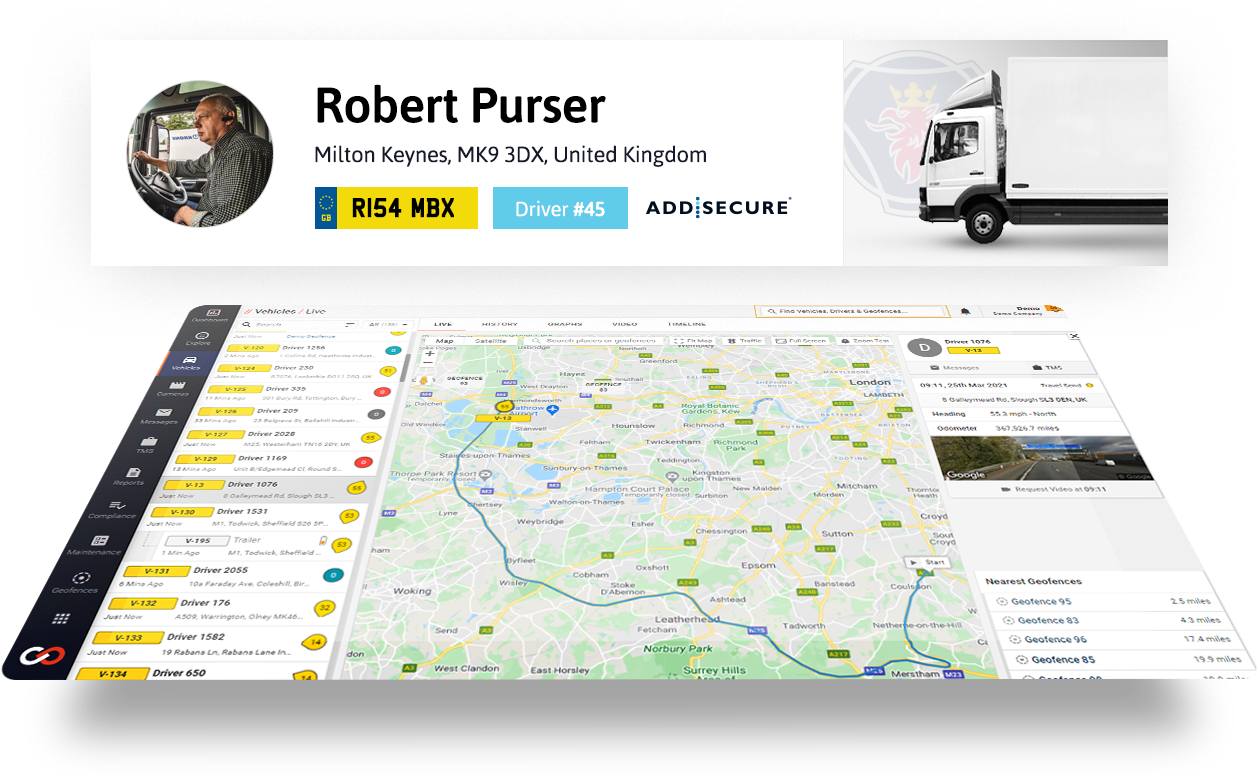 Fleet monitoring systems – boosting profitability
When supported by artificial intelligence, GPS fleet monitoring systems can make huge differences to the efficiency and profitability of a business – bringing together millions of available data points and transforming them into simple, actionable insights.
Fleet monitoring systems also give you real-time, accurate data on areas such as
vehicle usage
fuel consumption
total time spent on site
driver behaviour
Armed with this information, your fleet managers are fully equipped to make the key decisions that maximise the return on investment of your vehicles and assets.
Smart fleet GPS tracking – why invest?
GPS fleet tracking was initially developed in the 1980s. It was usually unreliable, inefficient and expensive. However, recent improvements in technology have changed everything.
Now, your fleet managers can achieve so much more than simply identifying the location of their vehicles. With today's advanced systems, they can make use of advanced telematics devices, sensors and AI technology to understand every necessary detail of their fleet operation.
Knowledge is power. By capturing insight into compliance, vehicle condition, driver behaviour and job management, your business will enjoy the benefits of seeing a complete real-time picture of performance – making identifying areas for improvement more straightforward than ever before.
By investing in smart fleet GPS tracking, businesses throughout the world are seeing dramatic improvements in operational efficiency, driver safety, customer service and, consequently, brand reputation.
GPS Fleet Tracking – which industries are benefiting?
Such is the advance in GPS and telematics technology that nearly every industry is enjoying its benefits. How businesses do this depends on their individual circumstances.
Manufacturing and retail
Businesses in these sectors are making huge savings in fuel costs and seeing much improved efficiencies.
Construction
Here fleet tracking is used to ensure proper equipment deployment across different job sites.
Services and trades sector
These businesses are finding huge benefits in using job assignment apps to support employees to arrive at their job sites in good time and to make sure that all vehicle use is authorised.
Transportation
GPS fleet tracking is essential in every part of the transportation industry – managing fleets, reinforcing tachograph compliance and supporting driver training.
GPS Fleet Tracking – What range of Apps can you use?
Some businesses are also investing in GPS fleet tracking to stay connected to their drivers. Many solutions include mobile apps that connect drivers with dispatchers and streamline job assignment and communication. Having dedicated channels that offer instant data transfer ensures that important information like route changes, job status updates and proof of delivery are always recorded.
The best GPS tracking systems offer a comprehensive range of apps that enable your fleet managers to
carry out digital pre-trip inspections
upload and store documents
get turn-by-turn navigation
manage daily run sheets.
Examples of GPS tracking apps
Messaging – Improve driver-dispatcher communication with text-based messaging apps.
Documents – Upload and store documents in the cloud, such as safety regulations, user guides and company policies.
Job Management – Add efficiency and streamline proof-of-delivery with flexible job dispatch applications.
Forms – Digitise workflows and streamline data capture for key processes, including accident reports and load collections.
Digital Checklists – Remove paper-based processes with digital checklists.
Journey Management – Set pre-defined routes and receive alerts when a vehicle deviates or makes an unscheduled stop – an essential app for vehicles transporting sensitive cargo.
AddSecure Vehicle Tracking – the industry's premier platform
With AddSecure's vehicle tracking system, you'll be using industry's premier platform to not only monitor your fleet but protect your fleet and save you money. With our state-of-the-art vehicle tracking system, you can use any device to monitor your entire fleet in real-time. You'll receive your data directly from our web-based telematics interface from anywhere in the world.
Our vehicle tracking systems bring unrivalled benefits to business – an effective workforce with enhanced job satisfaction, providing great customer service, resulting in more happy customers and improved profitability.