Sustainability at AddSecure
By securing critical communications and data in a connected world, AddSecure has an opportunity to contribute to society's sustainable transformation.
We live in an increasingly connected world. Our planet already has more devices connected to the Internet than it has people. Internet of Things (IoT) and data has the potential to reshape the way we produce, consume, and live. Benefits will be seen in every single aspect of our lives, ranging from more conscious energy consumption and product, material, and food traceability, to healthier lives and better healthcare. It is the basis for many new products and services, driving productivity and resource efficiency gains across all sectors of the economy.
As sensor-based and internet-connected devices multiply, they will handle even more life- and business-critical applications. This makes it more important than ever to handle data and communications in a secure and sustainable way.
We are a fast-growing company with an ambition to create a safer and smarter world. Sustainability guides us in our daily operations as well as in our innovation and growth strategies. Sustainability inspires us to create profitable smart business in new ways and by new means.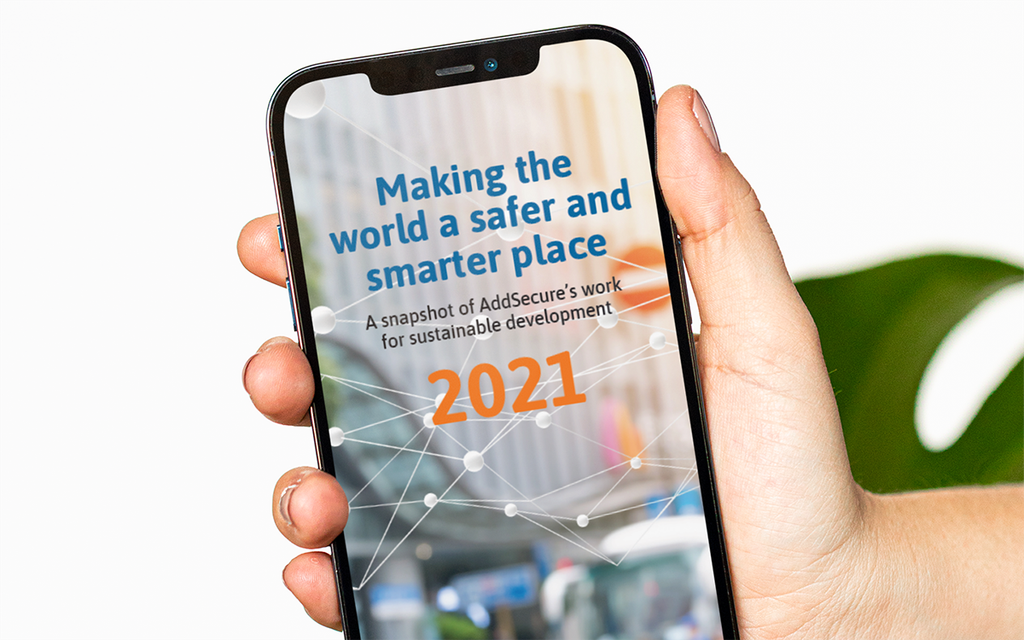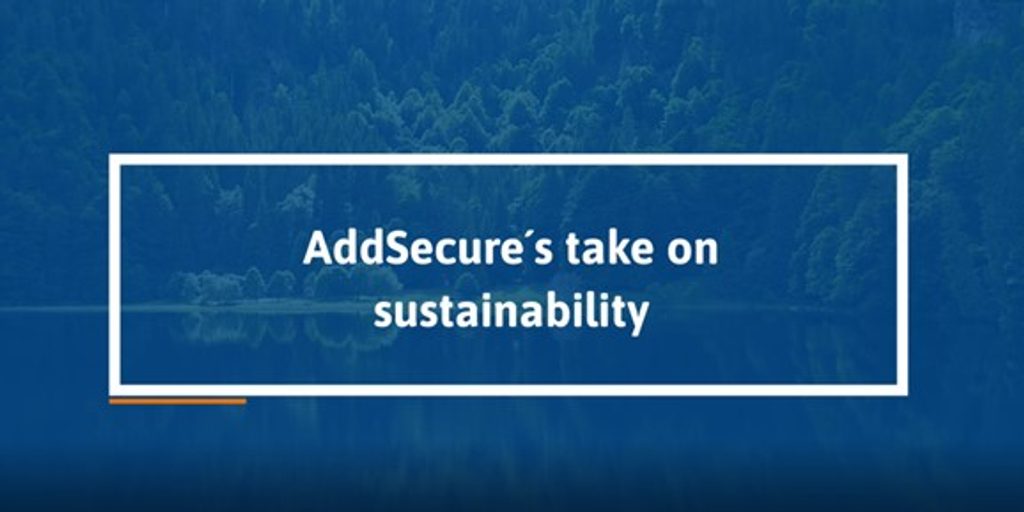 AddSecure`s take on sustainability
Learn how we help our customers improve their sustainability performance and more. With our Chief Sustainability Officer Johanna Giorgi.
70% of the UN Agenda 2030 and its 169 targets can be directly supported by technology applications, where IoT plays a role in 33% of the technological applications mapped.
World Economic Forum, "Unlocking Technology for the Global Goals"
Unlocking Technology for the Global Goals
Positive change through secure IoT
Internet of things (IoT), blockchain and AI are having a transforming impact on economies and societies. At AddSecure we believe in the ability of these new technologies to create a smarter and safer world, and to reach the United Nations' Sustainable Development Goals (SDGs).
Using the Agenda 2030, we have mapped out how our solutions contribute to the SDGs today – and to identify areas needing smart and safe solutions for tomorrow.
Take a look at how our customers use our IoT solutions to make a sustainable impact:
Giving telematics products a second life saws both emissions and raw material. With the ReMade recycling concept, LOSTnFOUND, creates more value out of less product.
Redeploying and using solar panels for their video towers helps Smart Surveillance improve its operational and environmental performance.
Guaranteeing fresh, clean water requires reliable systems. Norrköping uses a flexible and safe communications solution to perform the task.
The joint solution increases the safety of students and employees and give parents peace of mind.
As sea levels rise and global temperatures change at a rapid pace, it has become more necessary than ever that we harness the power of…
Through a collaboration with Jämtkraft and AddSecure, the 2019 World Biathlon Championships in Östersund was sustainably powered, with a lower environmental impact.
The City of Gothenburg takes safety and security seriously, and has therefore chosen to upgrade its security and communications systems at several of their schools.
Through a strategic partnership and clever design ASSA ABLOY and AddSecure aim for a safer and smarter world, all while reducing their environmental impact.
Smart business in new ways and by new means
As technological advances bring us daily benefits, they also raise complex questions and concerns about how technology will affect society and our planet. At AddSecure we have prioritized four areas to manage our direct and indirect impact.
Secure critical communications and data
Cyber threats seeking to damage data, steal digital assets, or disrupt digital life in general, is constantly evolving. We combine reliable IoT solutions and 24/7 operations with uncompromising, secure hardware and software to provide secure critical communications and secure data across all AddSecure's offerings. Follow the Secure critical communications and data headline link above to read more!
Smart power to limit global warming
As the world becomes increasingly digitalized, information and communications technologies, data centers and network services are emerging as an important source of energy demand in their own right. Our carbon strategy has been designed in support of the Paris agreement and the goal to limit global warming to 1.5°C.
Smart use of resources – creating more value out of less product
Waste of electronic devices is one the fastest growing waste streams. Containing a complex mixture of materials, components and hazardous content, these devices can cause major environmental and health problems. Moreover, the production of modern electronics requires the use of scarce and expensive resources. By using service-based business models based on principals to reduce, reuse, and recycle our products, we aim to improve profit margins, recurring revenues and customer relations all while identifying new business opportunities and lowering our environmental impact.
Smarter together
Diversity fosters innovation and problem solving by pushing us to look at things from different perspectives. AddSecure is an international, fast-growing company and we strive to make the most of our differences. We believe in internal teamwork and partnerships with our customers. Care to join us on our quest to create a smarter and safer world? Follow the Smarter together headline link above to visit our Careers pages!
Policies and guidelines
The purpose of our Sustainability Policy is to provide a framework for how we integrate sustainability in all our business functions. It states the basic and common view within AddSecure on matters of environmental and social impact and the management thereof.
At AddSecure, we're committed to acting with integrity. Our Code of Conduct commit us to comply with the rules and regulations of each country in which we operate, and we do not accept any form of corruption or discrimination.
Respect for human rights, fair and safe working conditions, and ethically and environmentally sound business practices are core to us. We expect the same from our business partners and suppliers. AddSecure's Business Partner Code of Conduct specifies minimum requirements and expectations that our suppliers, third party intermediaries and other business partners must comply with when doing business with us.
Awards and certifications
AddSecure's quality and environmental management system is certified according to the ISO 9001 and 14001 standards. Read more about the ISO certifications and management system.
Our sustainability program is considered among the top 5% of all 90 000 companies assessed by EcoVadis, a leading provider of corporate sustainability assessments.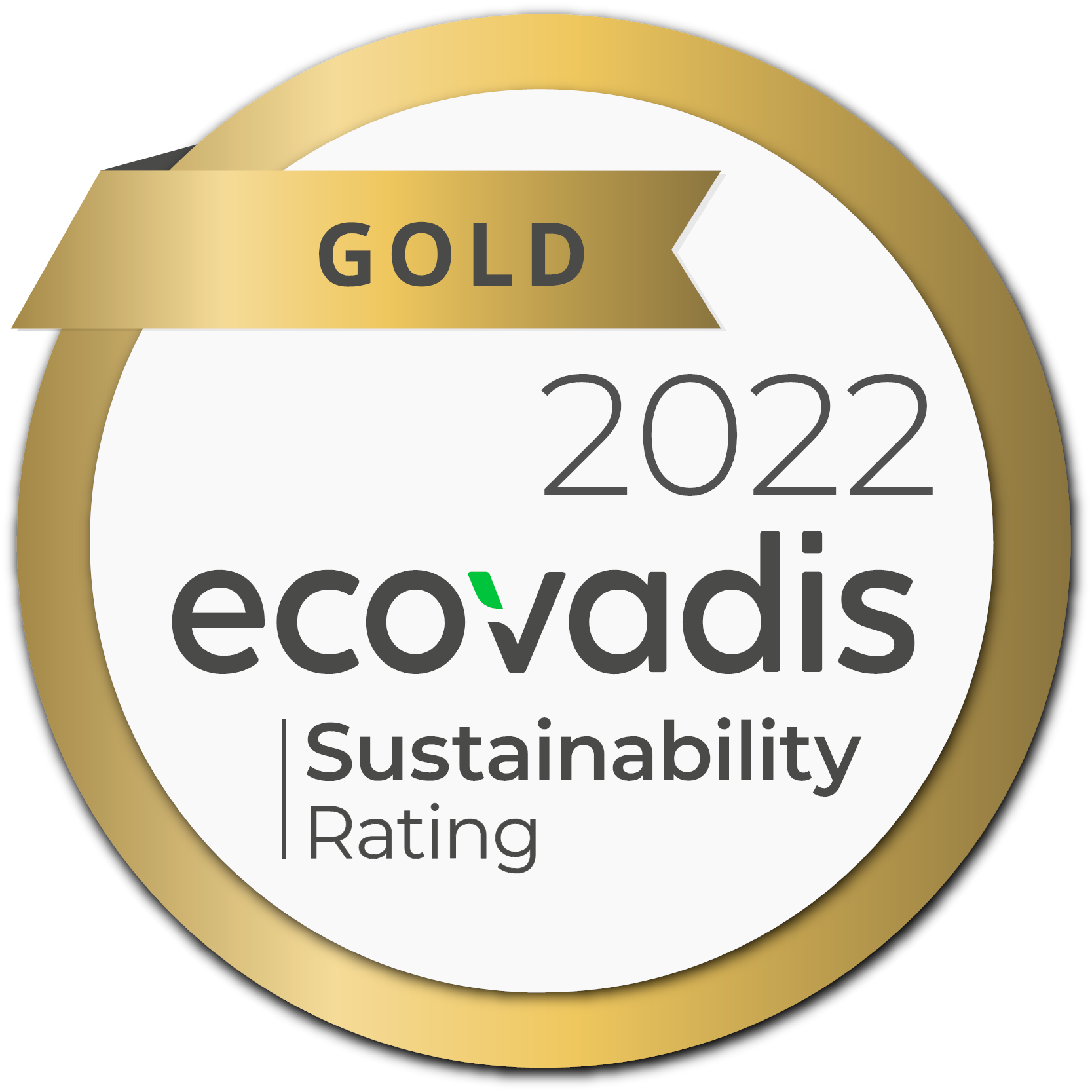 Swedish KPI Institute ranks AddSecure among the 10% most attractive workplaces in their Attractive Employer Index®.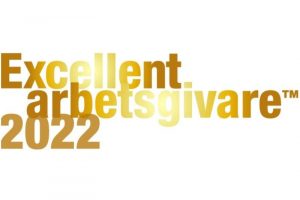 Contact
Any thoughts or questions about our priorities and sustainability agenda? Please let us know!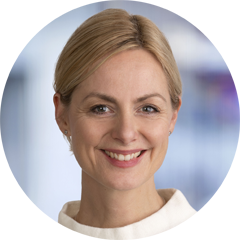 Johanna Giorgi
Chief Sustainability Officer, AddSecure
[email protected]
Phone: +46 8 685 15 00