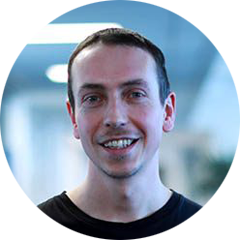 I enjoy working with the latest technology in our dynamic R&D team and that we learn from each other throughout the company.
Francois Dumont, Software Tester, Smart Transport, France
"Working as a software tester in an international company gives me the opportunity to interact with people from different countries. That combined with the fact that our R&D team constantly brings in the latest technology, means that I continuously develop new skills and competences. This is something I thoroughly enjoy!
My background in programming and telecommunications (bachelor's degree) and having worked abroad makes the job here a perfect fit. I've been in Smart Transport since 2012, and find this industry very interesting. Technology is for sure a key factor in the transport industry transformation.
When I don't help drive the business forward, I go sailing, kayaking or swimming or work on my farm."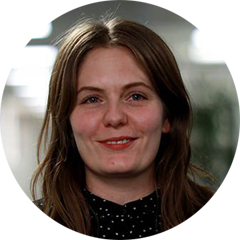 I've been given great opportunities to grow and develop. And I enjoy working with people from different countries.
Roxanna Karlsen, Global Social Media and Content Coordinator, Norway
"Working in a global role makes my job both varied, interesting and fun. There is always something happening and there are new and different challenges every day. I interact with colleagues from all parts of the organization and enjoy working with people from different cultures. The atmosphere is very open, friendly and collaborative.
The Marketing department is very digitally focused, and we use new methods to drive demand, campaigns and activities. This is very exciting and gives me the opportunity to grow and develop. Since I started about two and half years ago, I've taken on several new tasks. To have the possibility to try different things and work with projects that match my interests and my education (bachelor of arts in advertising and brand management), is very important to me.
My spare time also has a global touch to it, as I love to travel and have family in Australia and New Zealand."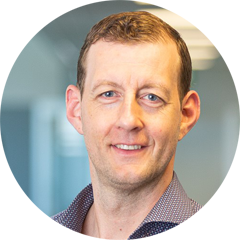 Work is fun and educating and the colleagues are great! There is an open climate and we have many laughs together.
Heino Rask, System Specialist, Smart Alarms, Sweden
"Having worked here since 2013, I see the collaborative working environment as the company's strength. There is as culture of involvement. We respect and listen to each other, and we share knowledge both within my department as well as with the Network Operation Centers.
Work is fun and educating and the colleagues are great! There is an open climate and we have many laughs together.
I appreciate the opportunities within IT that help me develop professionally as well as personally.
My job is about finding creative solutions, doing things smarter and more efficiently, something I enjoy also at home, where I get to plan, design and renovate on our plot. Living close to the mountains, I love skiing in the winter. Besides that, I play and produce electronic music. Could be due to having been brought up next to the Roskilde Festival…"
Customer focus
We take the initiative with our customers and do our utmost to understand them, keep our promises and be available. We are flexible and change according to customer needs. In the end, it's all about adding value.
Simplicity
Distinct. Easy to understand. Clear roles and expectations. Quick decisions. No unnecessary red tape. It doesn't have to be more complicated than that.
Team spirit and cooperation
We all work towards the same goals. Therefore, we share information and knowledge. We build on each other's strengths and we give feedback.
.
Join us
We're always looking for talented people who share our positive attitude and values, to join our team. People who have the desire to learn and grow right along with our business. Check out our listed openings or send a general application to jobapplications@addsecure.com.