IRIS-4 50 - a small and flexible alarm transmitter
The IRIS-4 50 is a compact, single-path cellular, alarm transmission terminal. 4G based, the IRIS-4 50 is the ideal solution for current cellular network, migrations, and transformations.
Talk to sales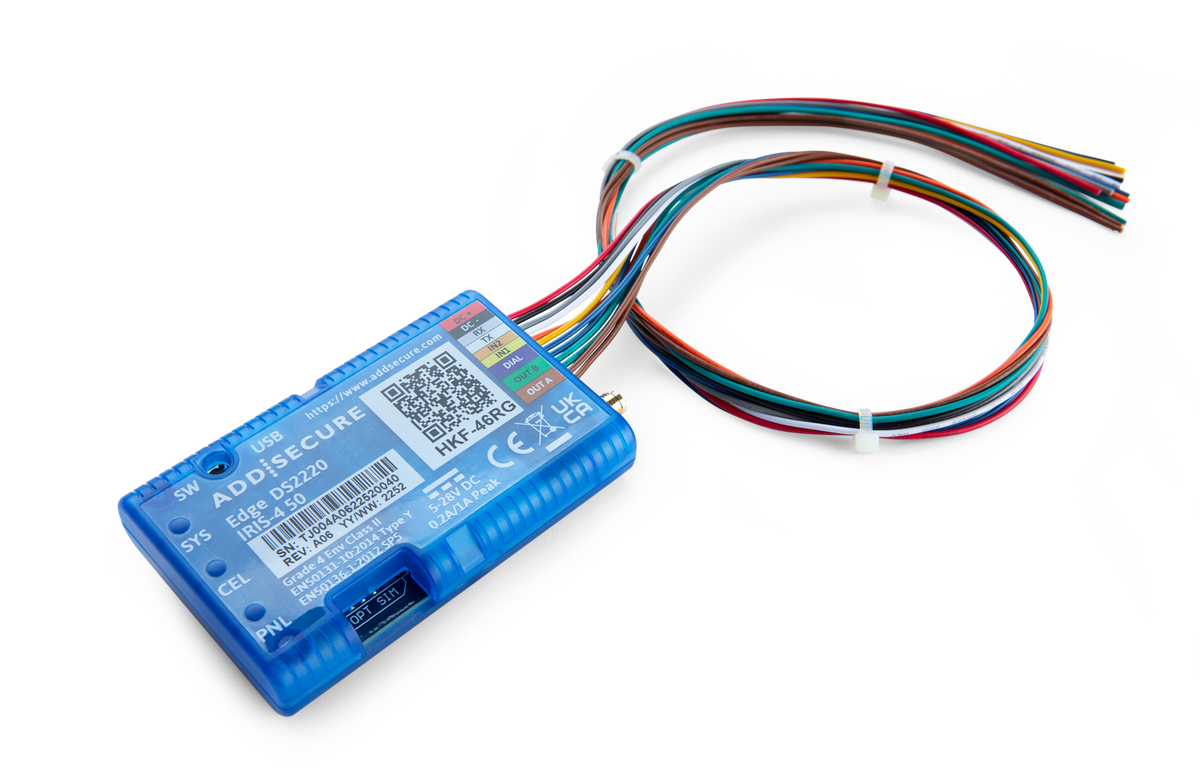 Uncompromised security, simplicity, reliability, and flexibility are the 4 pillars on which the success of the IRIS terminals was founded. It goes without saying that the latest member of the IRIS terminal family, the IRIS-4 50, incorporates these key fundamentals.
In addition, the IRIS-4 50, is always fitted with a roaming integrated SIM card for best possible connectivity. This combined with a private APN provides for a secured connection.
The IRIS-4 50 interfaces with almost any existing alarm panel or technical surveillance installation by providing a dial port (emulated PSTN) connection and 2 inputs, 2 outputs and 1 RS232 Serial port.
Through the compact credit card size format, installation in even the smallest alarm panel enclosures is easy. Configuration and commissioning are executed through the IRIS ToolBox software.
Video tutorial: Activation and installation
Key features
EN50136 SP5 compliant

4G support

Enclosed and fully protected electronics

Hassle free installation and fast deployment

Integrated roaming AddSecure LINK SIM card

Private APN for secured connection